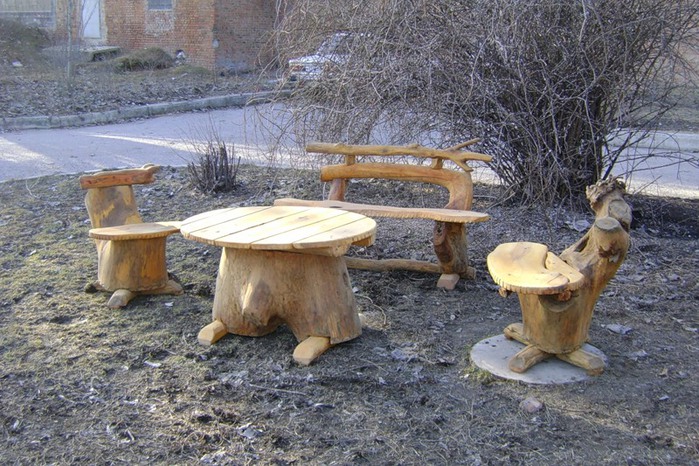 The best material for furniture making was invented by nature.
And sometimes not even need imagination in motion to start up, to come up with something unusual in this area.
Everything has already been invented by a man, and the author can only see what is so generously offers nature, process and create a composition, such as shown here.
Inexpressive, at first glance, the piece of wood can become a decoration for the garden and the most comfortable seating for relaxing.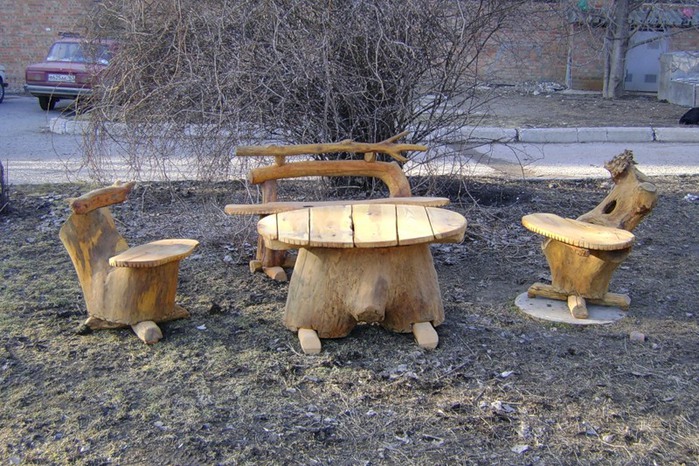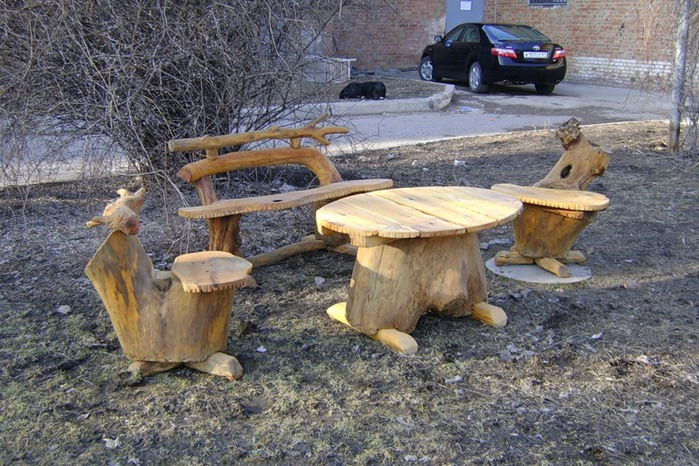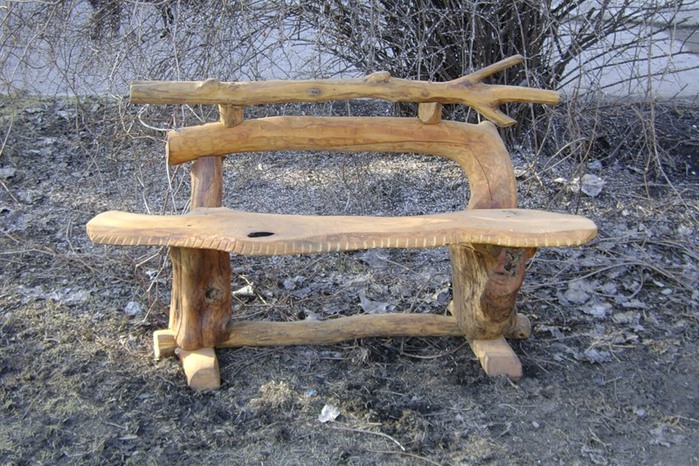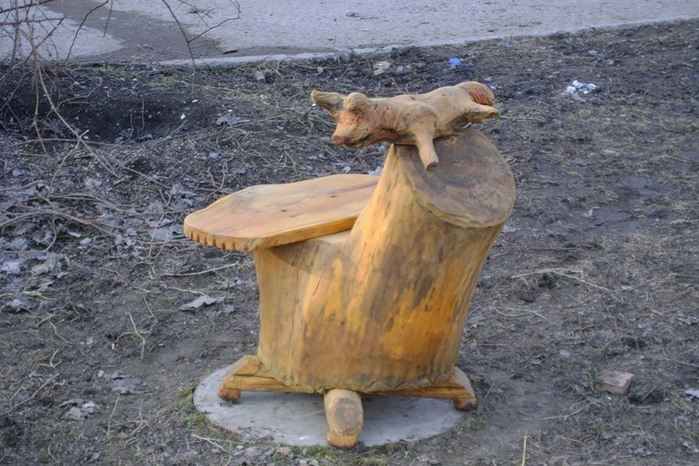 But despite the environmental vyshepokazannyh interior does not always rest on a hard chair is comfortable.
American designer Kate McCreery for particularly delicate and fragile backs offered no less interesting version of the chair.
It nice to recline, stretching all the bones and stretching muscles consolidated.