Founded in 1890 jewelry house Mouawad, did hint to the men about what to give a woman on March 8, bringing out the most expensive woman's handbag Mouawad 1001 Nights Diamond Purse, which costs a staggering 3.8 million dollars.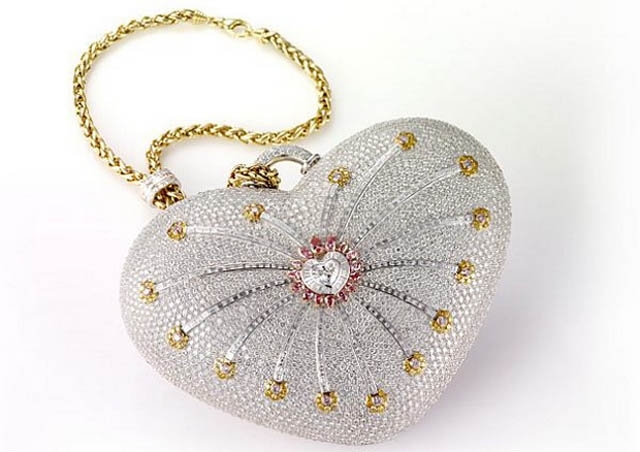 Handbag handmade been made ​​under the guidance of designer Robert Moawad (Robert Mouawad) ten artisans who took a total of 8,800 hours to create a masterpiece of this jewelry.Handbag in a heart made ​​of 18 carat gold and encrusted with diamonds in the amount of 4,517 pieces, among which there are 105 yellow, 56 pink and clear stones 4356. The total weight of diamonds is 381.92 carats.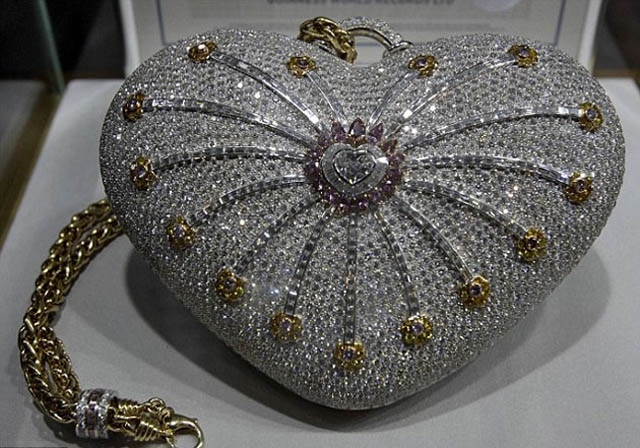 For the first time a handbag was presented to the public on Feb. 20 in the international jewelry and watch exhibition in Doha (Qatar).
This is the second article of jewelry house Mouawad, with whom he can get into the Guinness Book of Records.
The first record was recorded in 2003, when Mouawad, in collaboration with Victoria's Secret has prepared the most expensive bra The Very Sexy Fantasy Bra worth U.S. $ 11 million.