Little black dress, as we know, never goes out of fashion. This is the cornerstone of women's wardrobe and a recognized symbol of feminine elegance.
In recent years the popularity of bright and saturated colors, and a little black dress has given way to its brighter counterpart - the little red dress.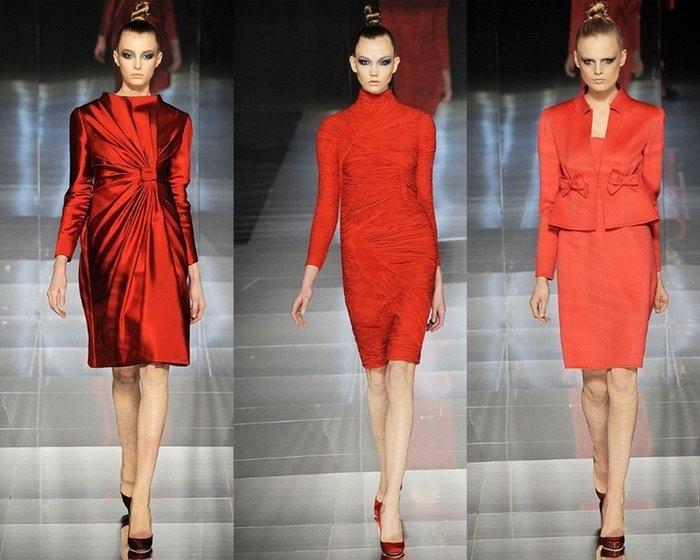 In the photo dress from Valentino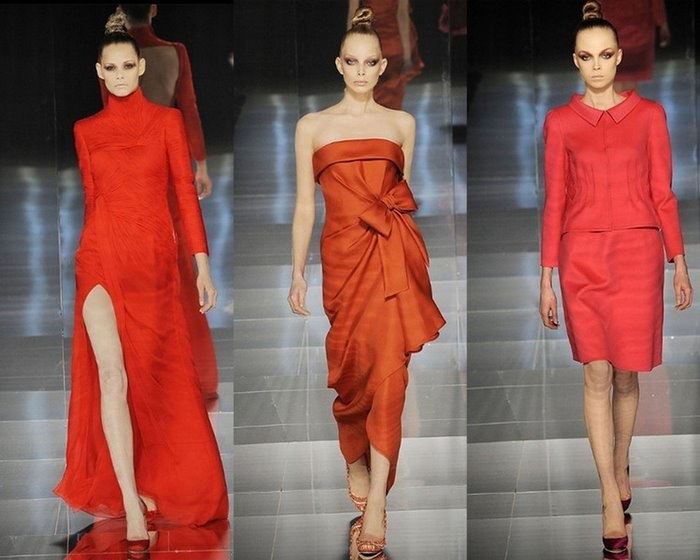 In the photo dress from Valentino
Red dress - a fetish, a symbol, a mystery, a call.
Red dress never goes out of style and never out of it will not work.
Slava Zaitsev said he admires women who lack the courage to walk the red and be in the spotlight.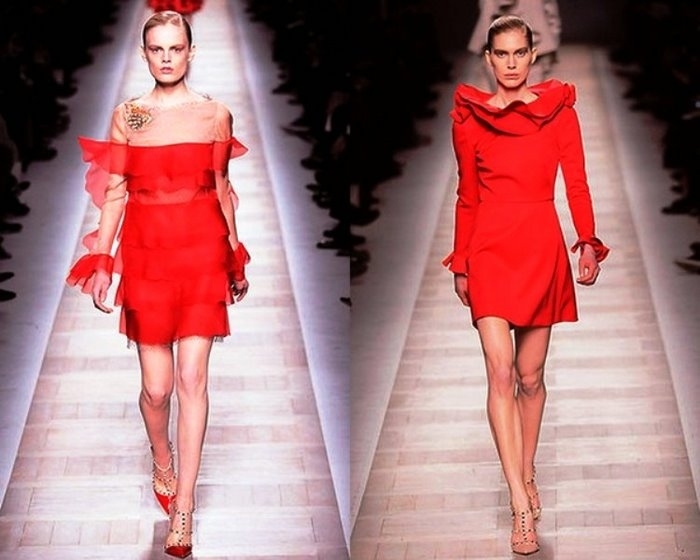 A Classic American Fashion, Bill Blass, said: "A woman should always wear a red evening when it surrounds the sea of ​​black tuxedos.
Valentino Garavani (Valentino) made the red dress the hallmark of his collections, a symbol of his house, giving its elegance in contrast to the usual garish sexuality red.
The color of blood, the color of royalty, the color of passion, love and life itself ... In the movie, the red dress was and still is a way to rivet the viewer's attention to the screen and mesmerized catchy spot our imagination.
When it comes to women's active, vibrant life and emotional events, attire should be appropriate: emphasizing the dignity, pointedly sexy, eye-catching.
Solve all these problems will only red dress.
Regardless of whether you're blonde or brunette, married or in a search, a business woman or a journalist, a dreamer, a sexy red dress - must-have for your wardrobe.