Victorian era - a time of wealth, luxury and a truly royal style.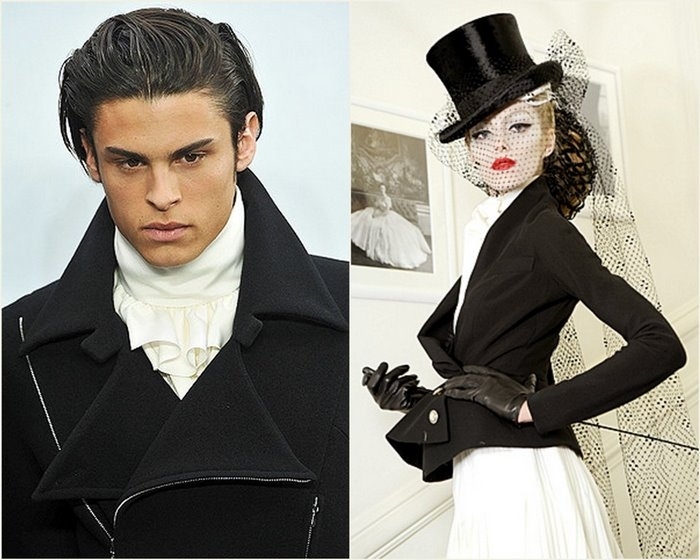 High collars and bibs, ruffles and flounces.
Blouses and jackets with puffed sleeves.
Corsets.
Saturated color.
Best fabrics - cashmere noble, luxurious satin, thin silk, velvet, aristocratic.
Generous, elegant decor

And a prerequisite for the royal style - layering. The combination of several things different textures of fabrics, aged in one color produces a truly stunning effect.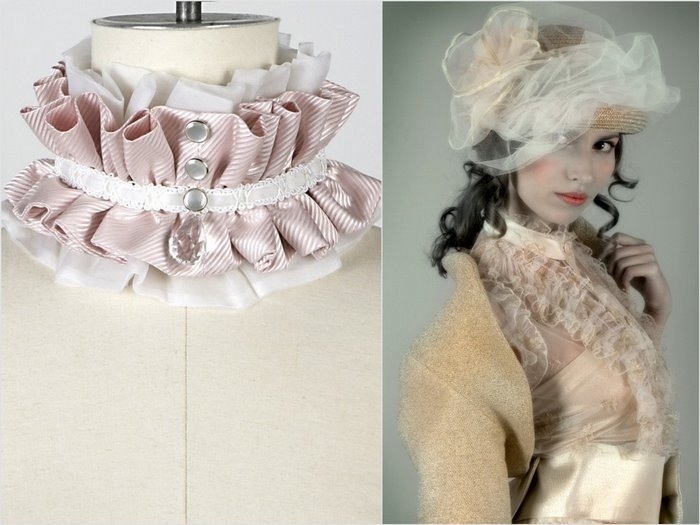 In the modern fashion Victorian style admirably represented in the collections of well-known radicals - Alexander McQueen, Nicholas Ghesquiere, Vivienne Westwood, Yohji Yamamoto and in the collections of many designers of the world - you can find trends in the last century.
For example, Nicolas Gesker (Nicholas Ghesquiere) chose a futuristic version of the popular Victorian silhouette "hourglass figure" by using technological materials and creating a sparkling jackets without corsets.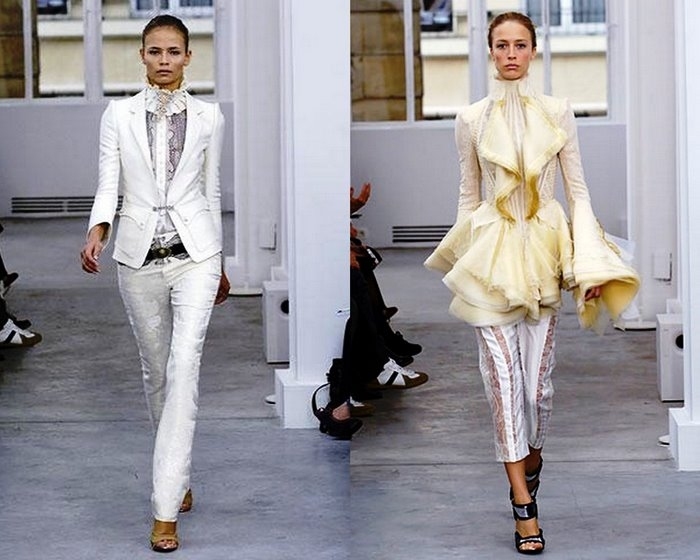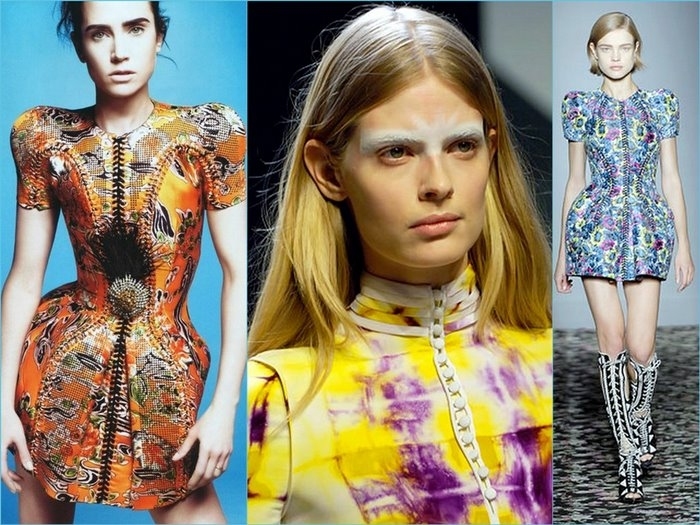 A pioneer of punk fashion Vivienne Westwood, with its pronounced outrageous style - the undisputed master of combinations of incongruous directions - hard punk in an aristocratic manner.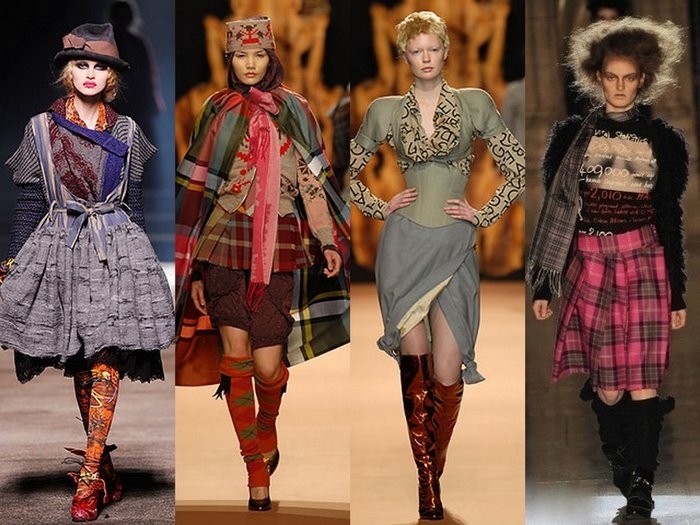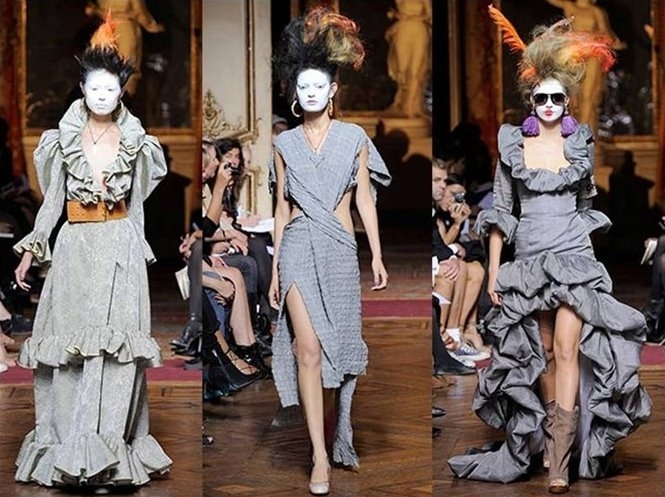 Victorian style, with a gradient of almost Gothic - great fashion designers, which created amazing images: from the young heir to a Scottish clan, and Amadeo of the "Vampire Chronicles" by Anne Rice to the original Victorian punks.
Dominated by black uniforms with a very specific type coats, men's collars, loose loose trousers, coats and other bulky items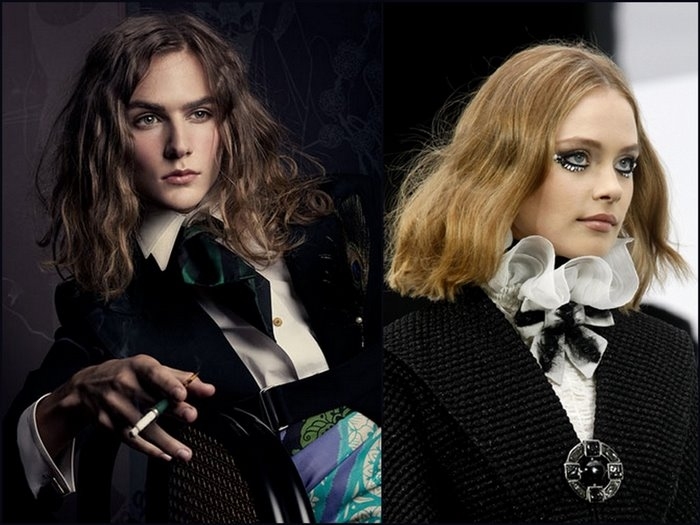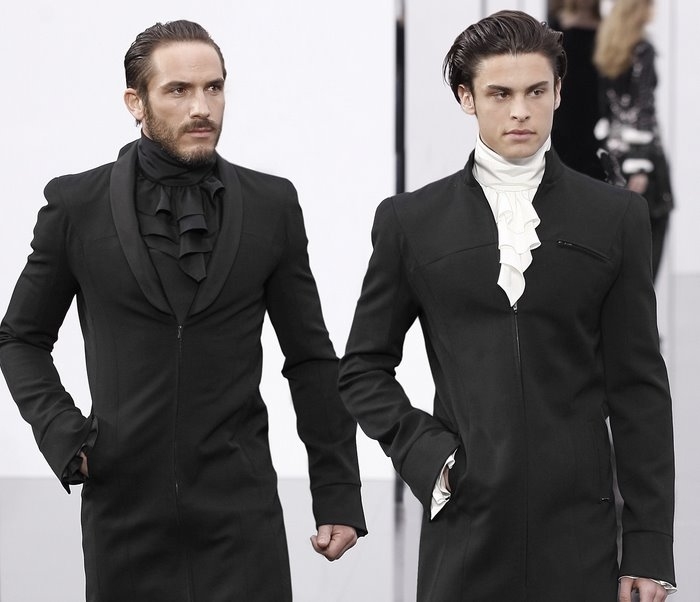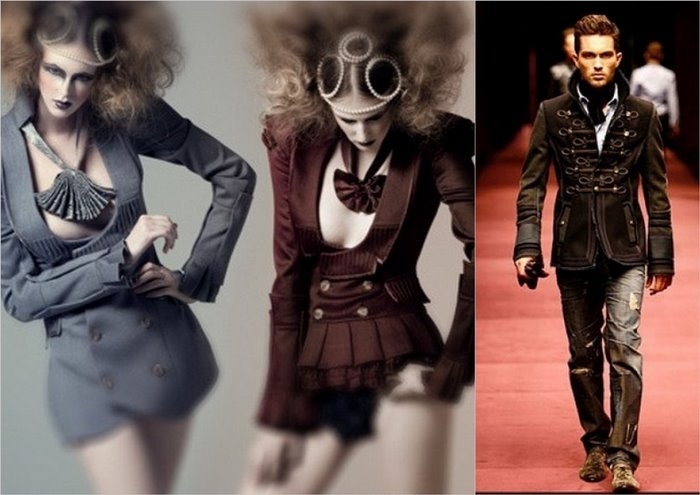 Gothic aesthetics in fashion collections just adorable! Images of Princes decadent and fragile beauties make it a fascinating and captivating.
Victorian style in a modern interpretation - it's just like fetishes and high boots, a huge platform, puppet costumes and make-apa, and a charming image of a maid in black and juicy short dress.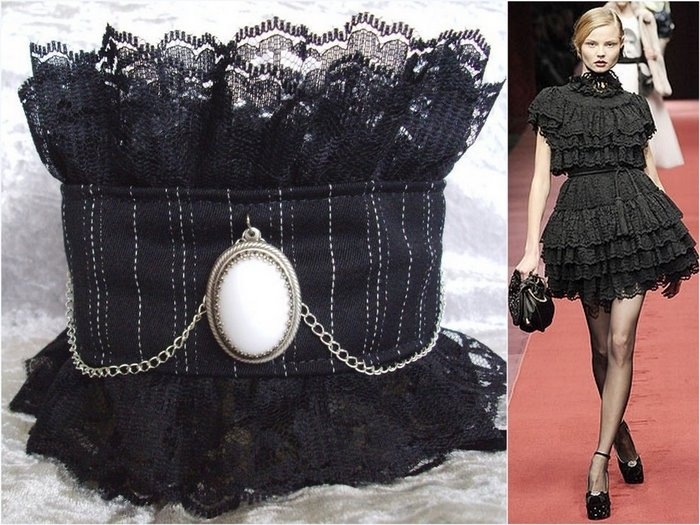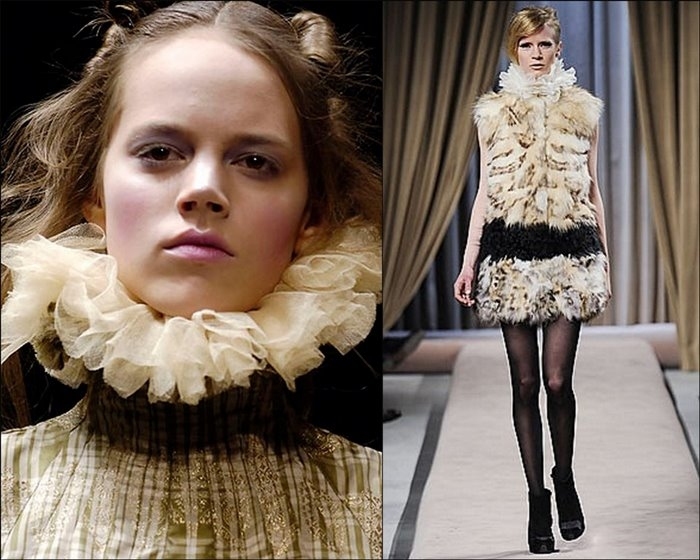 For winter and cold weather - the bulk sweaters, knitted dresses, maxi, strict business "English" suits, warm wraps and shawls - finally, this Victorian style fully come into vogue ...