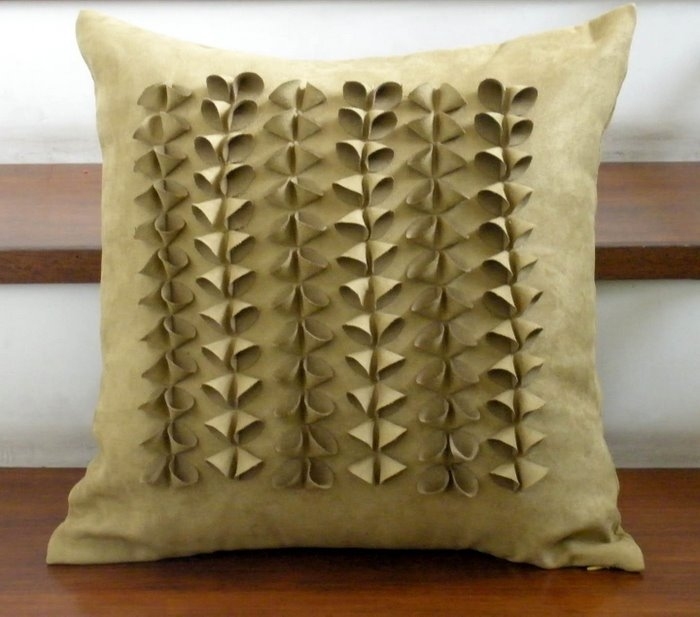 Home textiles are often decorated with ornamental laid finishes - applique.
This is a wonderful opportunity to fantasize, to make product unique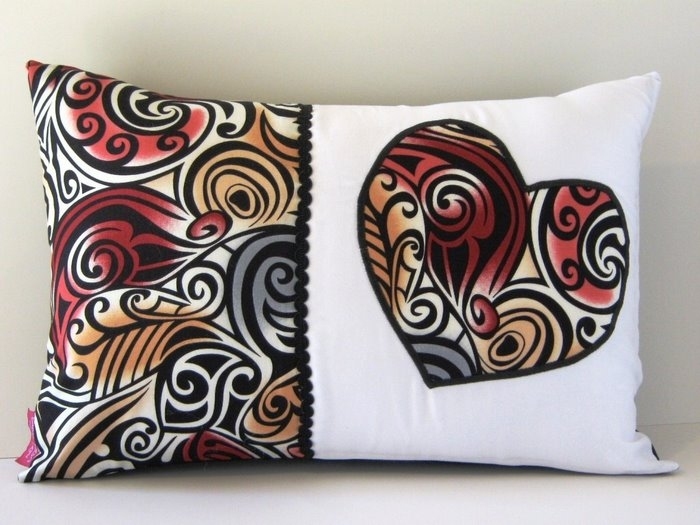 In the end, using the application can be elementary to disguise the hole or spot on a favorite tablecloth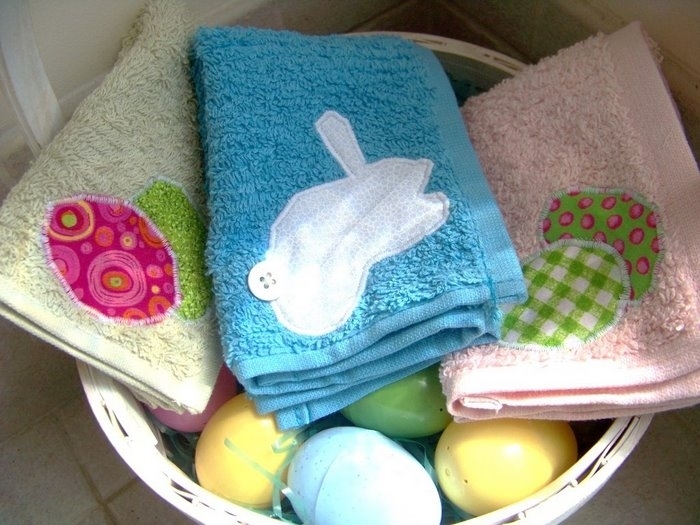 Elements sewn by hand or machine different decorative stitches, fasten with Perfect binding cobwebs or special textile glue, or a combination of these methods.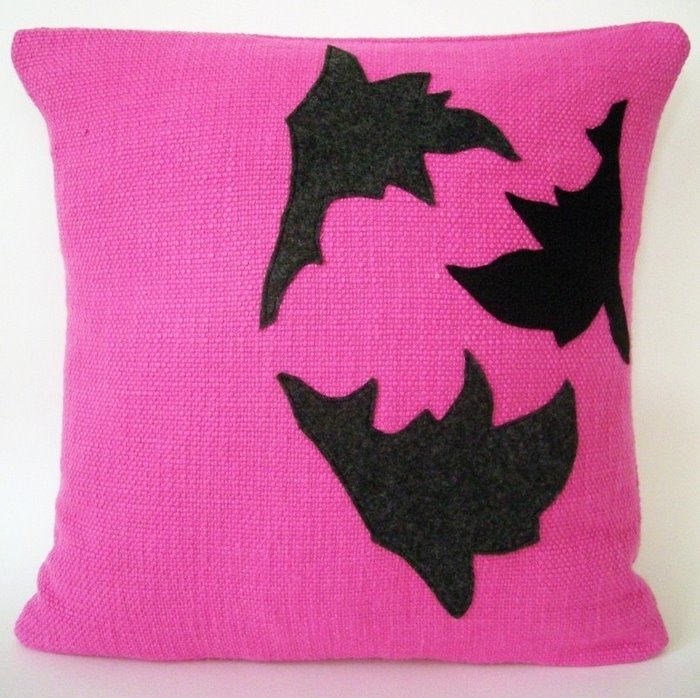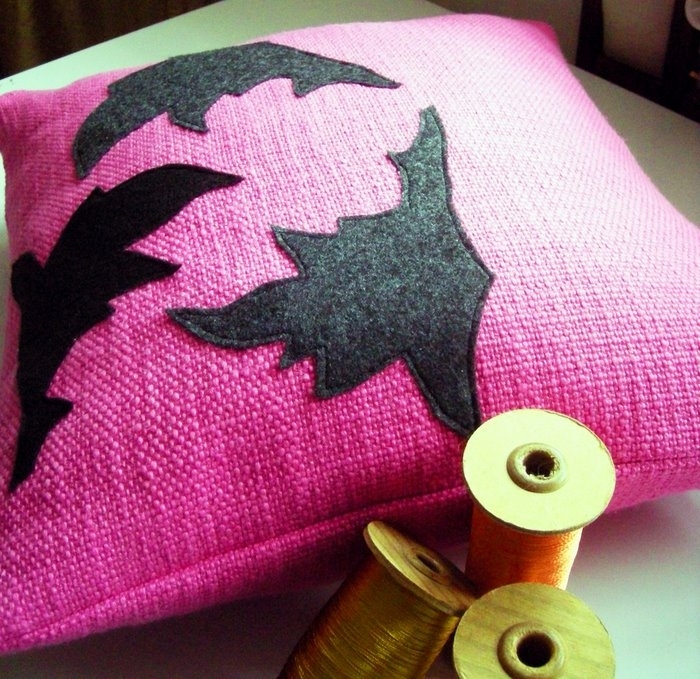 Applique - a great opportunity for interesting combinations of wool and wood, jute and cotton, coarse linen and silk, etc.
Leather, fur, suede, colored feathers, glamorous rhinestones, shells, all sorts of paetki, beads, buttons, etc.
reinforce the sense of touch and look very impressive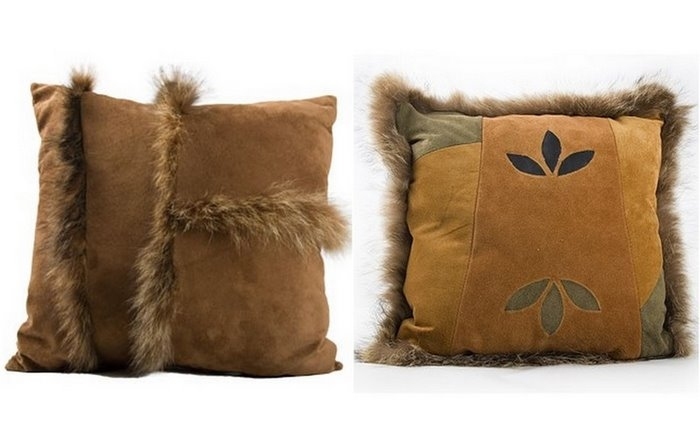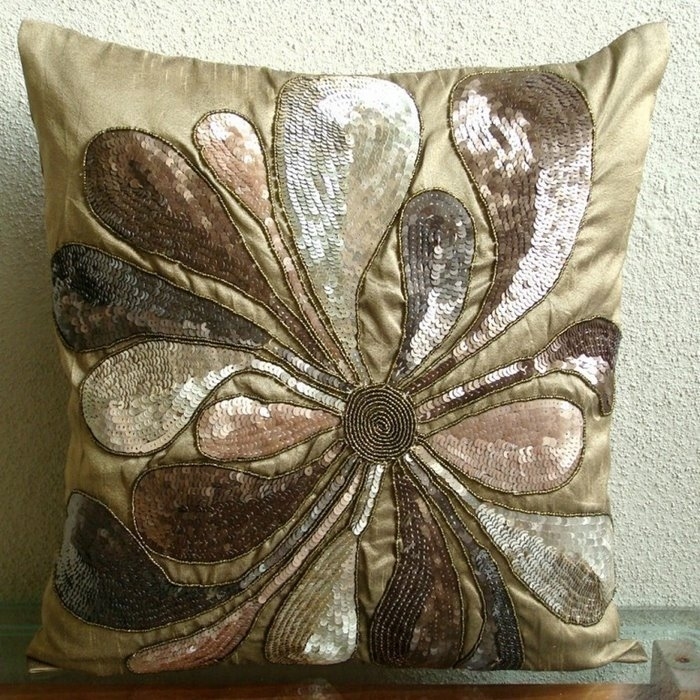 A variety of textures and bold combination of dense and light, warm and cold, woven and knitted give wide scope for creative experimentation.
For example, a very impressive looking application, say, swags - the element excised from the same tissue from which the curtains were made ​​and have a finish on the pelmet.
You can also choose to applique wallpaper or furniture upholstery.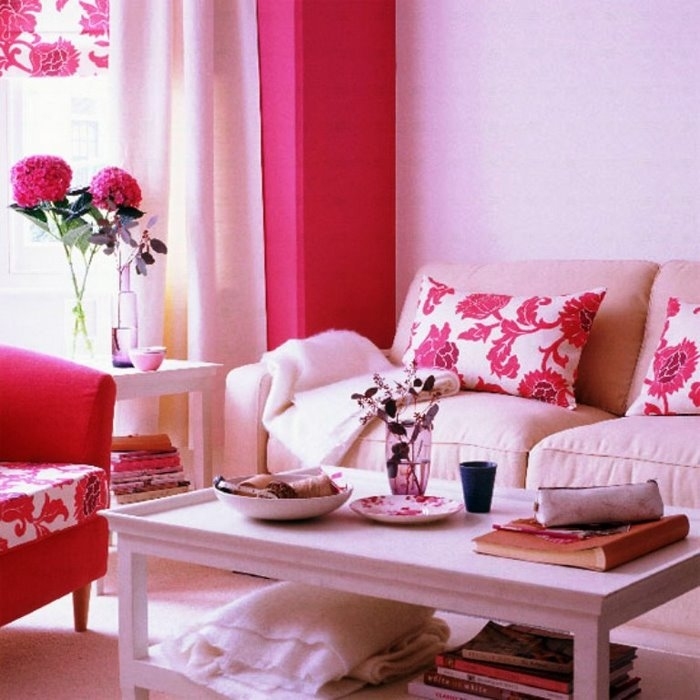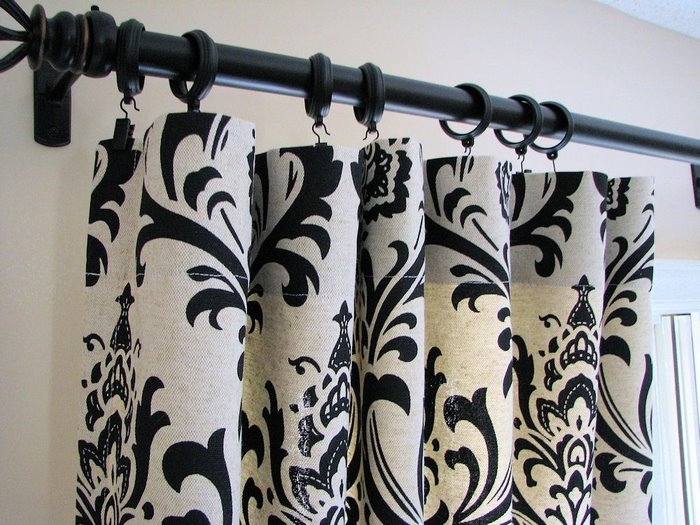 Multilayer overhead items are glued or sewn. Textile finishing is made ​​of velvet, silk, organza zhatoy, felt, leather, beads, eyelets, lace, netting, etc.