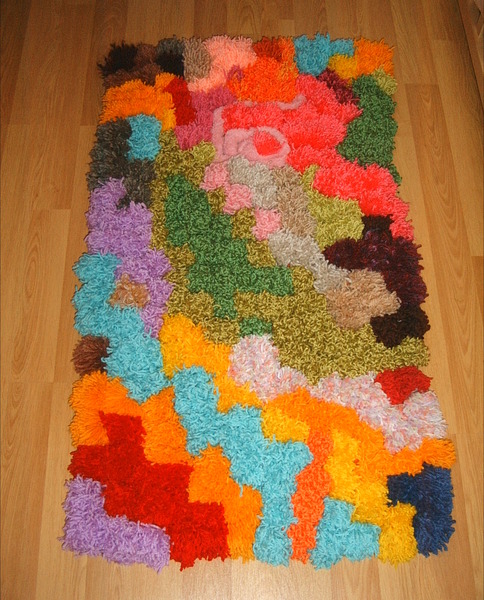 Of all the residues of yarn, from what has already been tied up and or just sick of it.
Neither of which was missing all went into business ...


Each ponpon sewn onto the base (a piece of old rug)
Bottom closed stitched pieces of old jeans.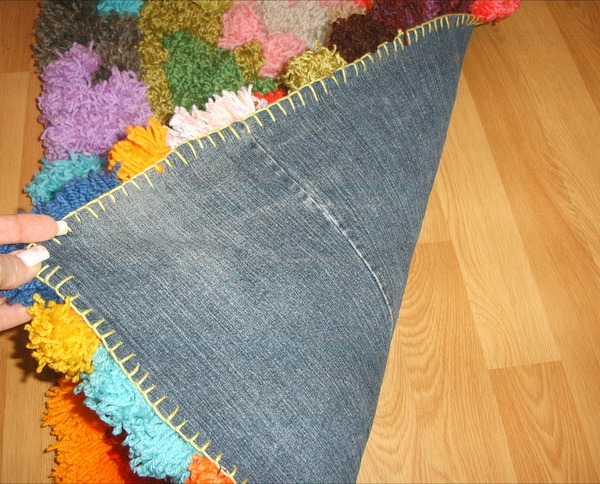 And that's inspired me so krasotischa, I have seen on the internet.
Of course such an elegant chair for me and need more yarn, but
zdorovskaya idea itself. It would be a desire to implement. Here and tried ...