Needlework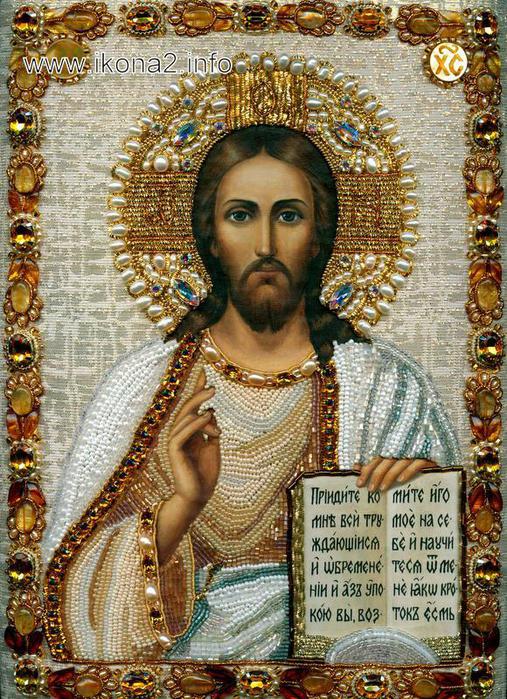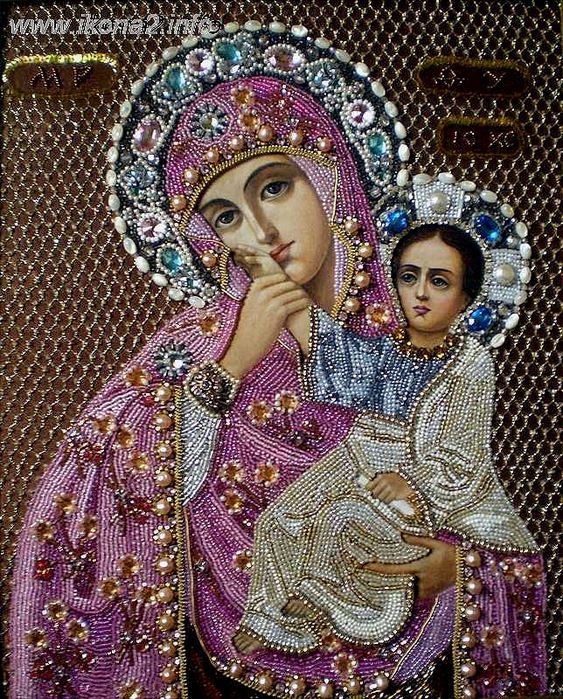 I'd like to say about this icon.
I am over 20 years could not rodit.Potom prompted me that if praying
Icon
of the Mother "Theodore," it will help.
Help!
Daughter's fourth year:) The girls pray and believe!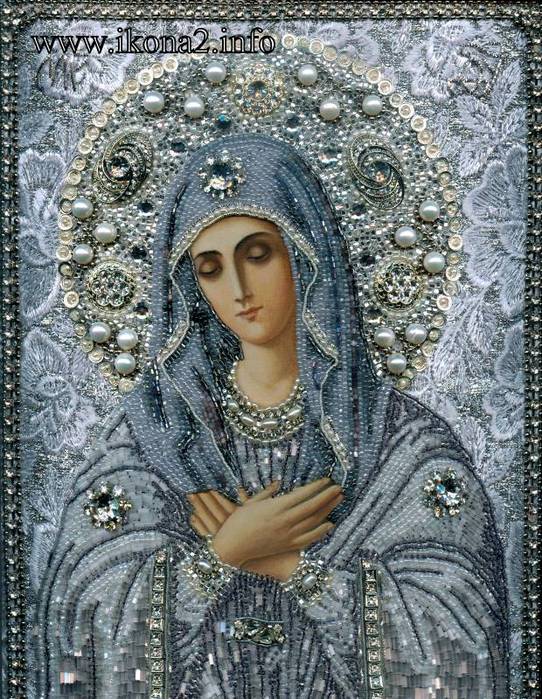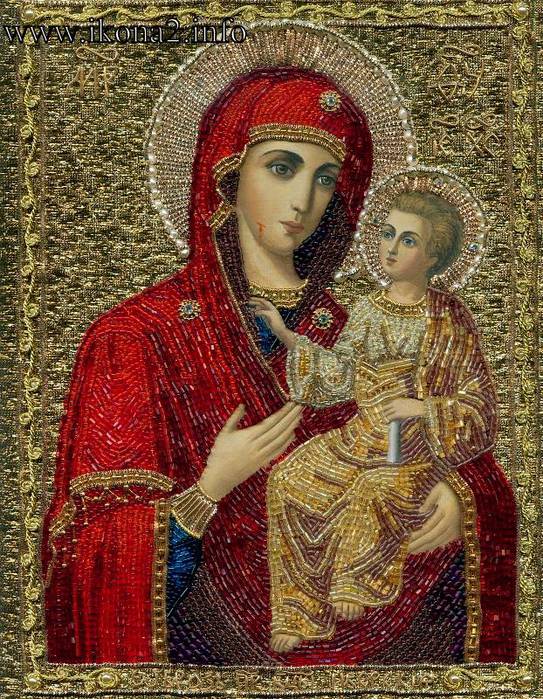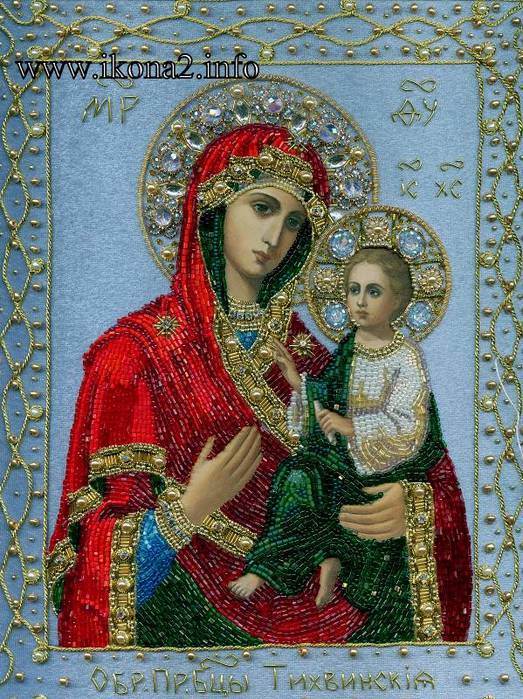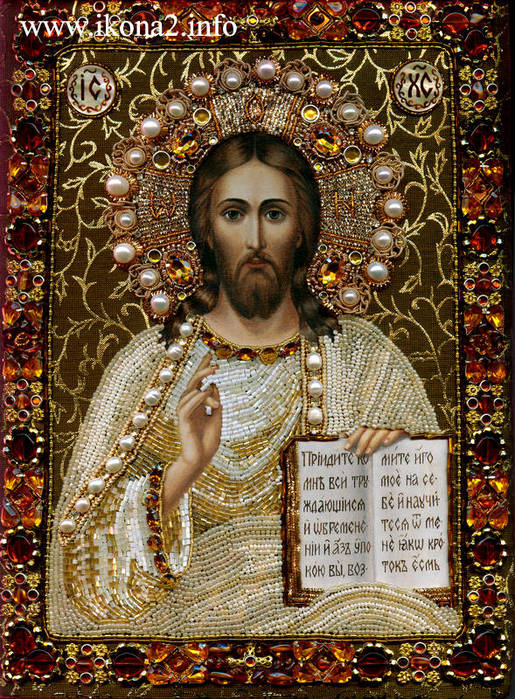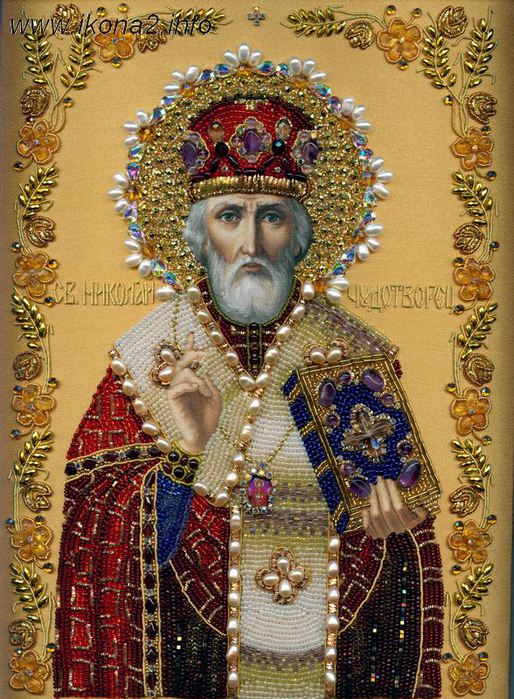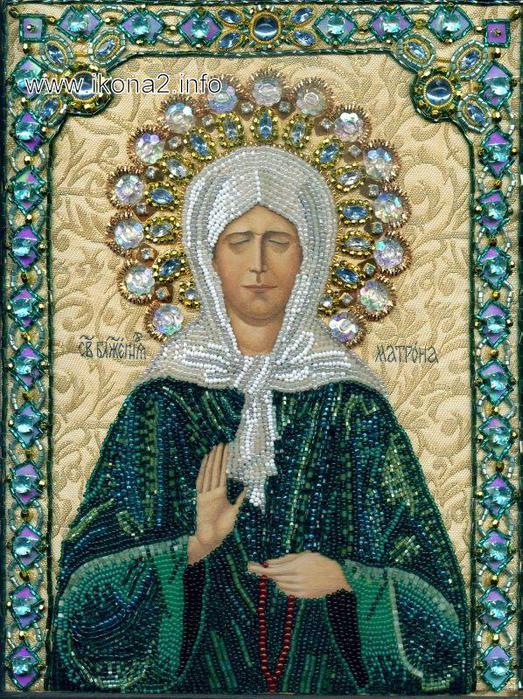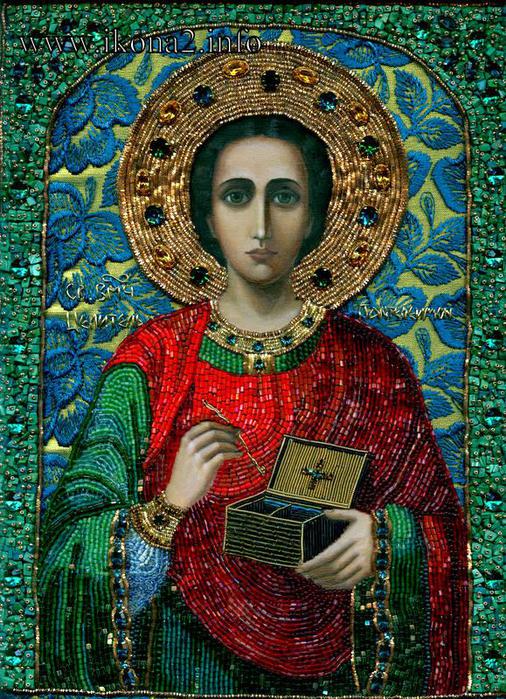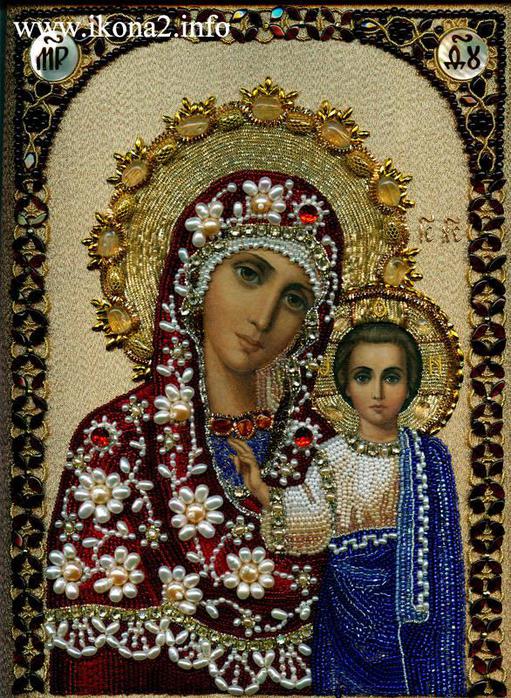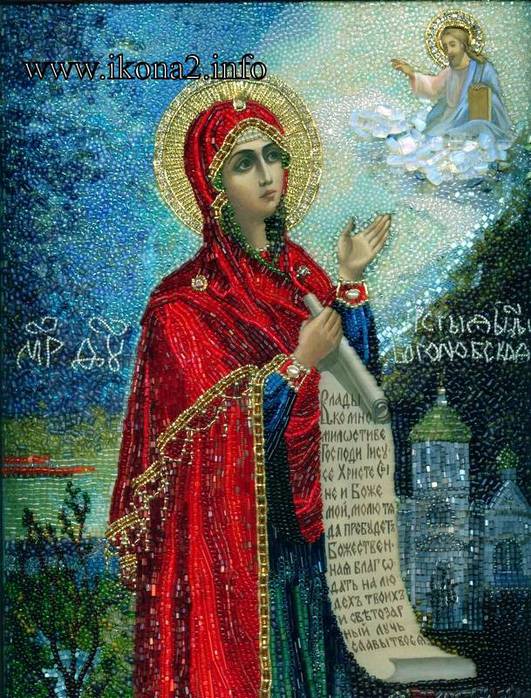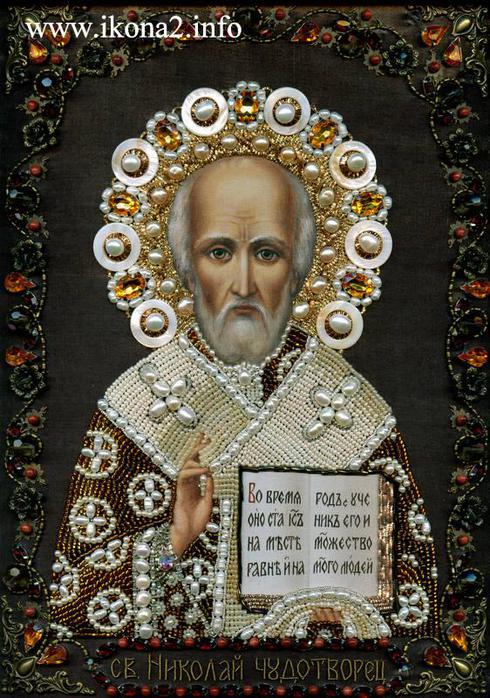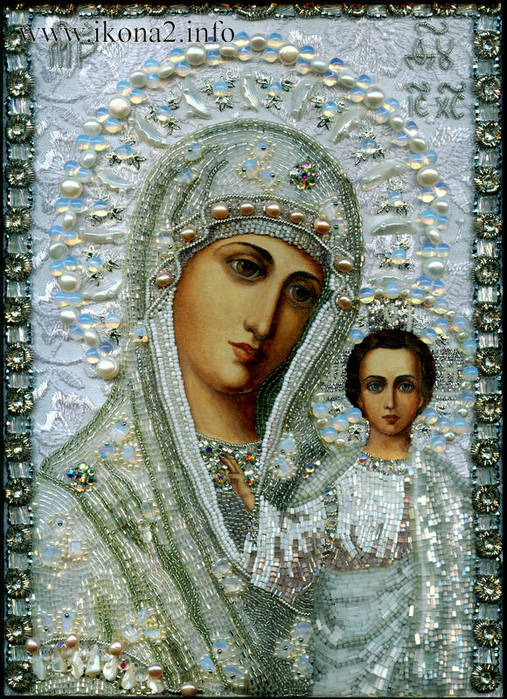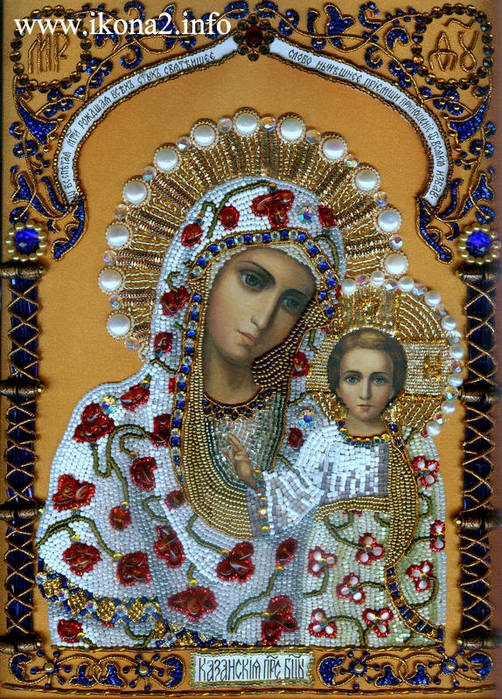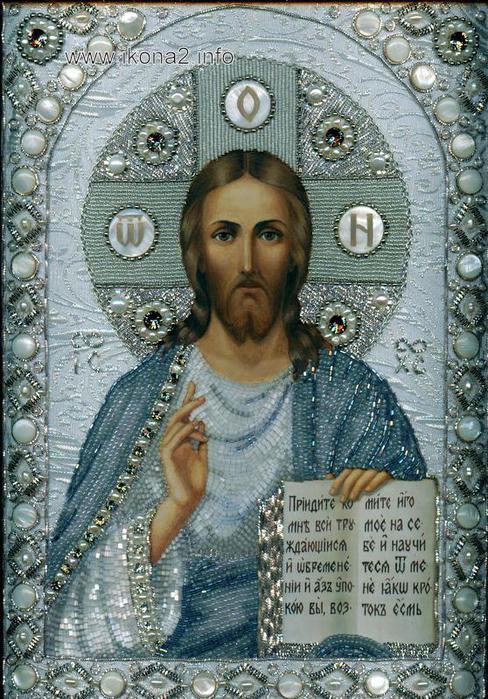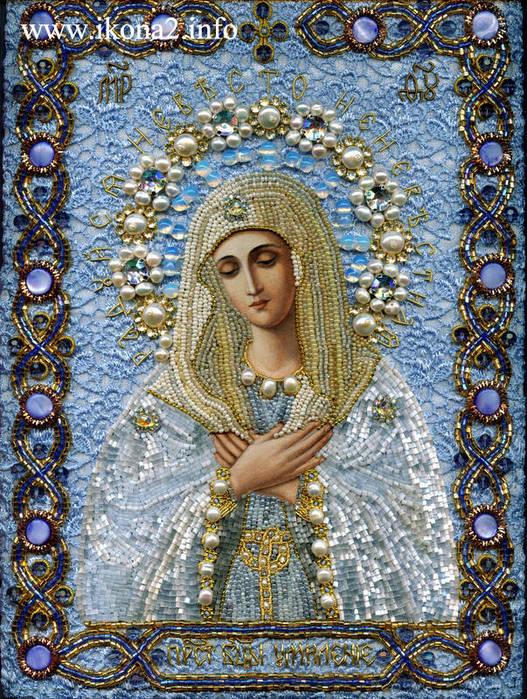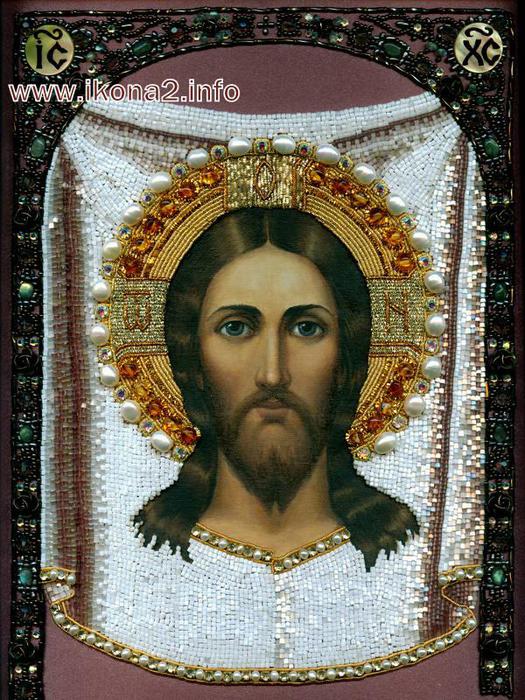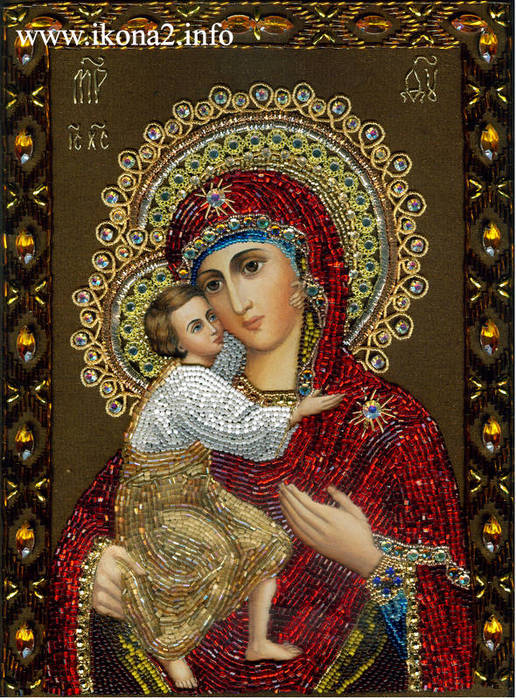 Since ancient times in Russia to the writing of icons seamstress - umelitsy embroidered with rich salaries.
Who Overseas beads, pearls and more often and sawn-pearl, flavoring is man-made wonder of gems so gems.
But trouble came - the hard times, and our monasteries - a stronghold of Orthodoxy - pozakryvali, brothers and sisters porazgonyali, the church collapsed.
Tried and our Orthodox faith iznichtozhit, but only to them.
Faith in the people she lives - one does not see or hear, but it warms the inside man, and supports.
But the Orthodox tradition - they mean it and corroding.
And the salaries embroidered: who could - were dead, and the young have not learned, and even dangerous in those years is the ability to be.
So gradually forgotten and ancient craftsmanship.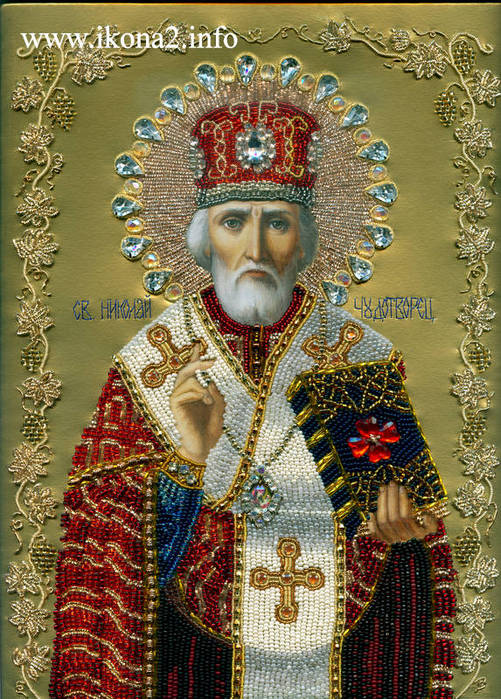 But the soul of a living itching to do, I want it to reflect your love for God in the visible beauty.
That's why, and became as rare stars appear throughout Mother Russia nuggets-masters, but to revive a lost skill.
As best they could - who copied what little is left for a long time, and who looked on the ancient work, and his courage to come up with.
Here in the city of Ryazan, a person lives - artist Maria Yantovskaya.
She began to embroider a long time - more than 30 years ago, back in those days, when for such work "on the head is not stroked."
And she came up with his own technique of embroidery icons, and then taught others.
And those jobs that you see here, in her technique and performed - each beads sewn separately and together, as in the Byzantine mosaics, form the whole picture.
And though these icons are made strictly according to the Orthodox canon, but within it there is room for creativity - patterns of truntsala yes gimp put, sequins, stones, pearls or amber izukrasit.
It turns every icon is unique, one single and unique.
But only what I tell you all this - you better look it up yourself ....