It often happens that light summer dresses and tops flies with hangers at every touch, then rescue the great idea that we can easily realize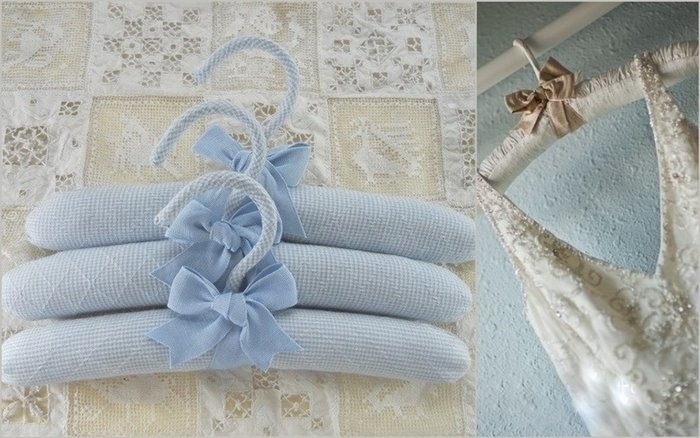 Такие плечики удобны и очень красивы, их можно преподнести в подарок. А смотрите как красиво их можно декорировать! These hangers are convenient and very beautiful, they can be presented as a gift. But see how beautifully they can decorate! Одно удовольствие поколдовать над ничем не примечательной вещью и превратить ее в такую красоту.. A pleasure pokoldovat over unremarkable thing and turn it into such beauty ..
Мне бы очень понравился такой подарок. I would very much like a gift. А вам?.. And you? ..