Plaid or blanket for the crib, was contacted for my daughter.

For this rug I needed some flowers are not very thick yarn, gathering all the stocks at home, I sat for a certain Number of time on the Internet to find a suitable shemki cross stitch, unfortunately shemki lost, flew Windu .....
But we can take any scheme, and even monochrome, color scheme for taking up so clearly knit and comfortable.
All ... knitting circles of a certain color and then connecting them to the canvas, as in the picture.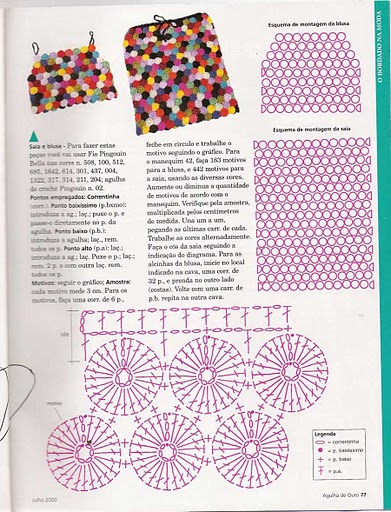 You can knit and as shown in the picture, so will be more dense fabric and embroidery pattern here can not be applied, you can only pick up pattern, but I connected the motives of the lines, not diagonally, and I turned out the gaps between the motifs, so plaid is a more airy.
That's it!
Album: work