Purple gave ...embroidered ribbons


All-all-all who are interested in embroidered ribbons - you are welcome to tour the magnificent masterpiece of embroidery, lilac.This work produced a beautiful mistress Inessa Timonina!
I think she will appreciate our admiration for the work!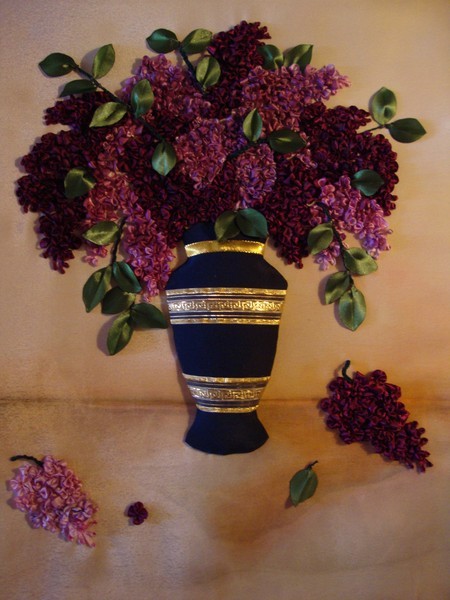 Painted a backdrop.caused the contours of lilac and put a pot for clarity.
colored tape, tinted windows after some embroidery.
twigs embroidery and weaving threads of iris leaves cut from 2 cm tape
This picture is taken as a basis and edited the like had to be me.
Amy MK vases Pachkalovoy (Sotsvetika)