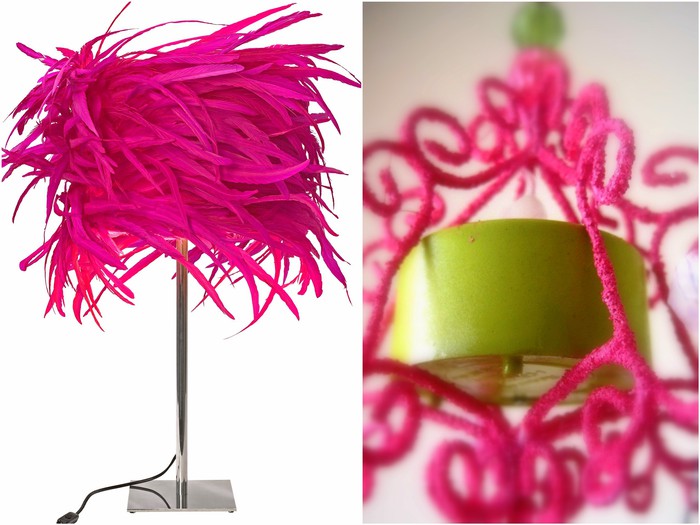 these chic shades from feathers of rare birds from the designer Herve Matejewski.
Amazing design finds!
Benefits of the existing lamps without heat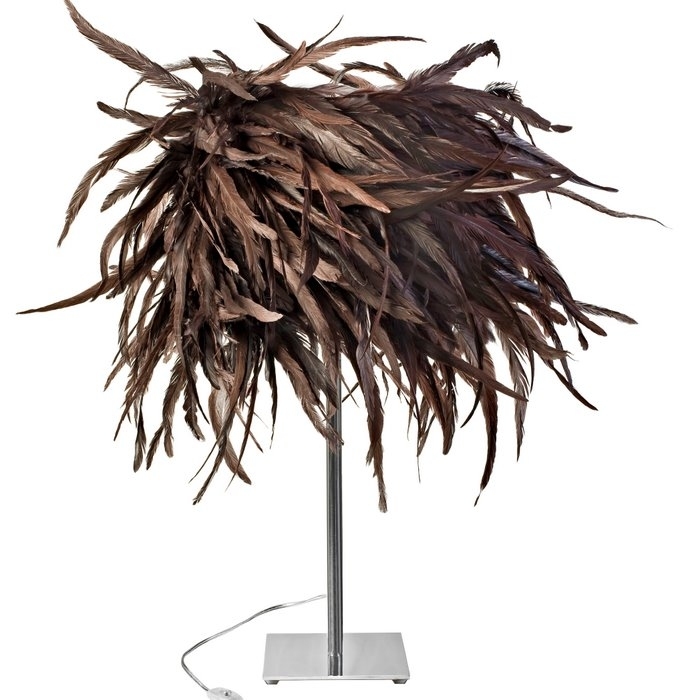 Although, in principle, these shades are not just for lighting, but for the beauty, in my opinion.
I would like to have at home such a beautiful things.
Exclusive design precious little thing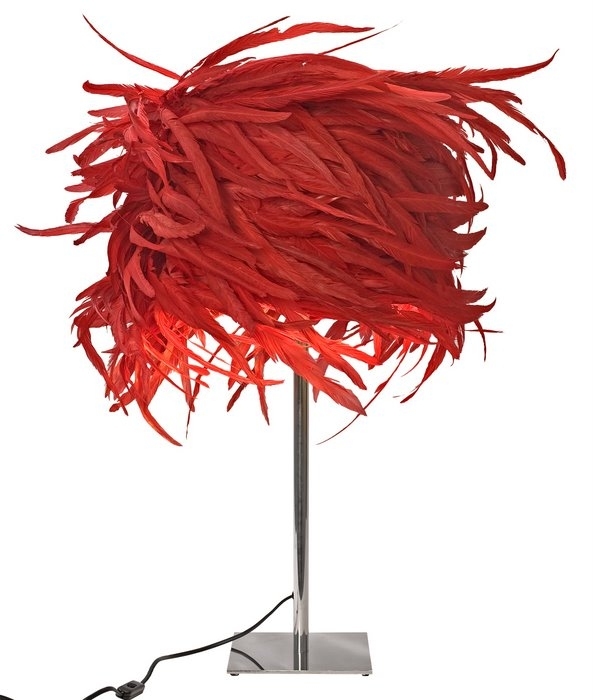 Such things are usually not replicated, produced in very limited quantities, or exist in a single copy.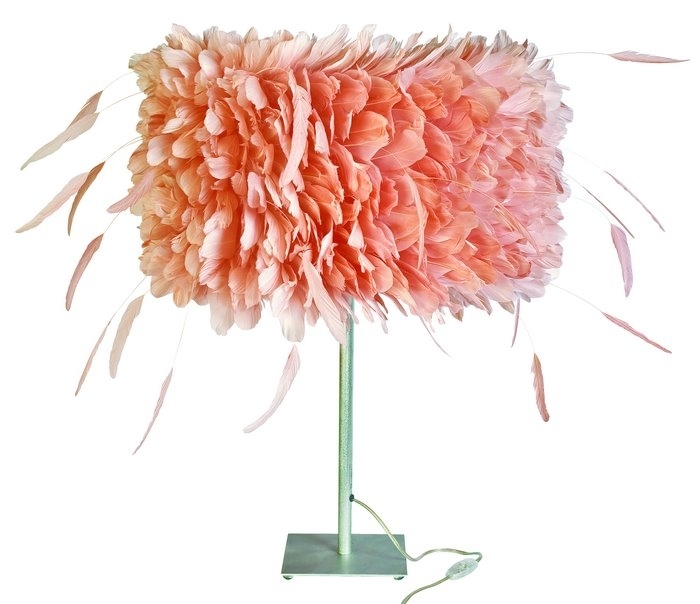 Here is a very interesting lamp «The Raffaello» from the Italian brand of home decor Fiorentino covered with lace - an unusual style decision.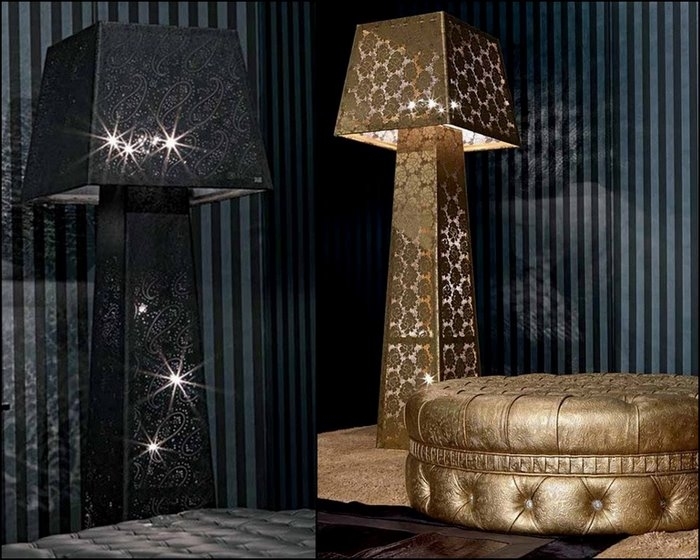 I think this light, despite their angularity * * will fit into the interiors of different styles.
It would seem - simple shapes at first glance, but actually * very * well thought-out bulb.
Well done designers.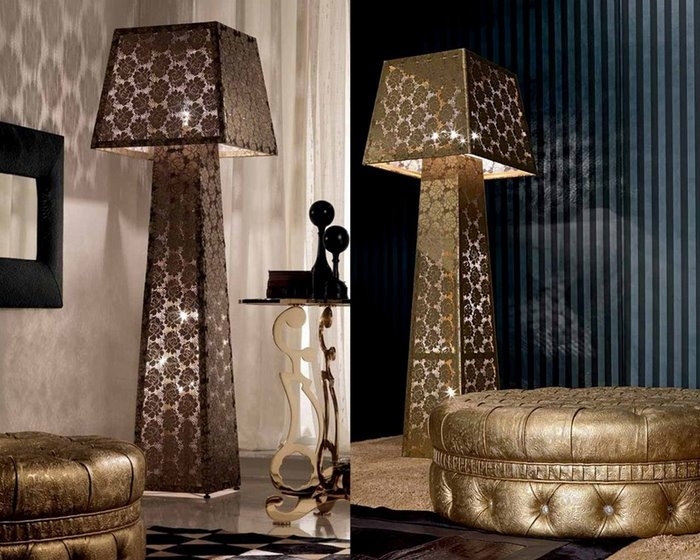 This lamp is reminiscent of the way, the model of the fantastic fashion
gothic collection
2009.
from the unforgettable McQueen (Alexander McQueen)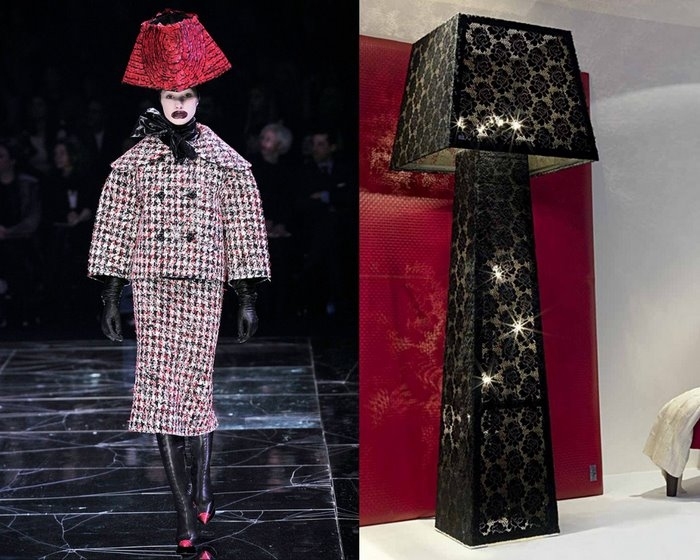 And here, too, the original bulb "Celebrity" (Celebrity - celebrity, Eng.) Totally unusual art object.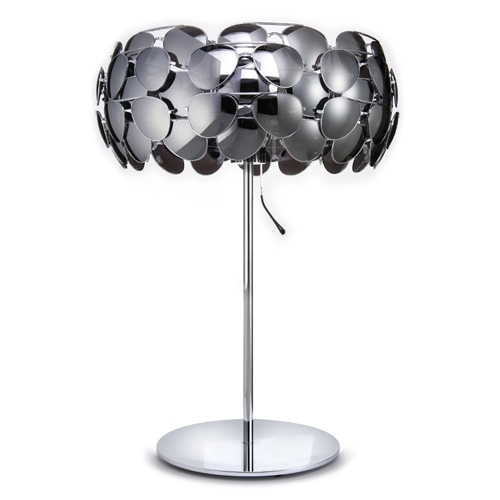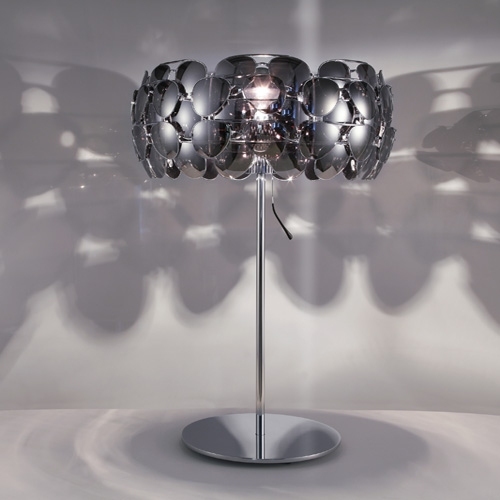 Its shade is made of 40 pairs of mirrored glasses, mounted on a steel tube, which, when the lights create a unique effect.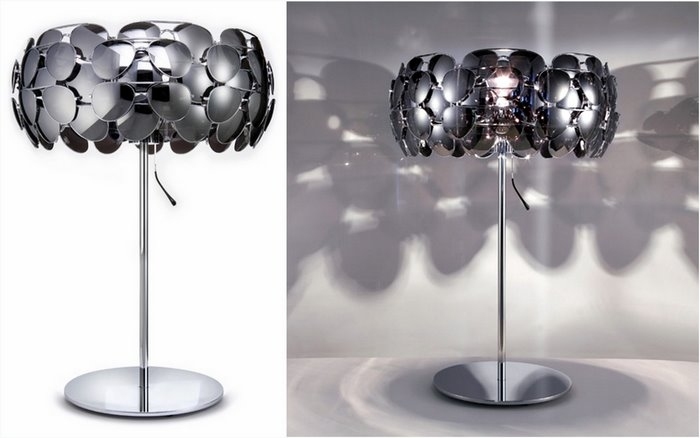 But this design things, and that we have with hendmeydom?
Oh, it finds the sea and did not swim (
although, strictly, stylish design, things Haute Couture priori, are hand-made)
For example, the miracle led by his hands and sisters Rety Vanir Howell (Reta & Vana Howell) from personally collected at the dump plastic bottles.
Masterpiece!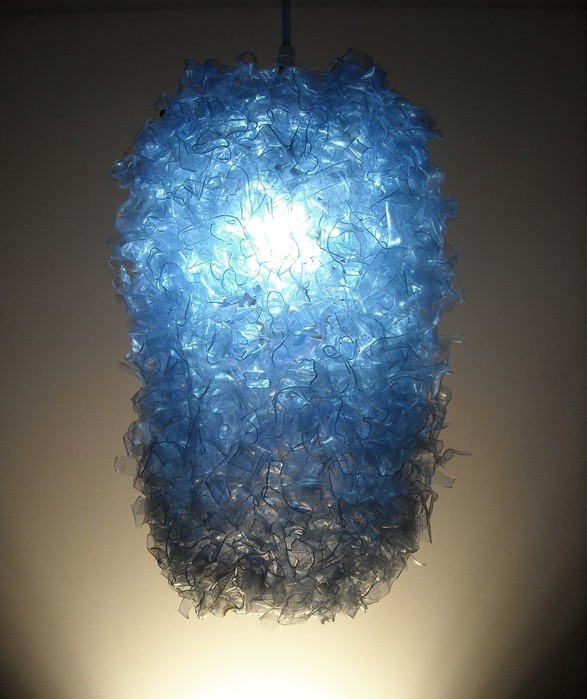 The next time you'll post more photos, be sure to see - it is something!
And while screening a collection of lampshades by
Herve Matejewski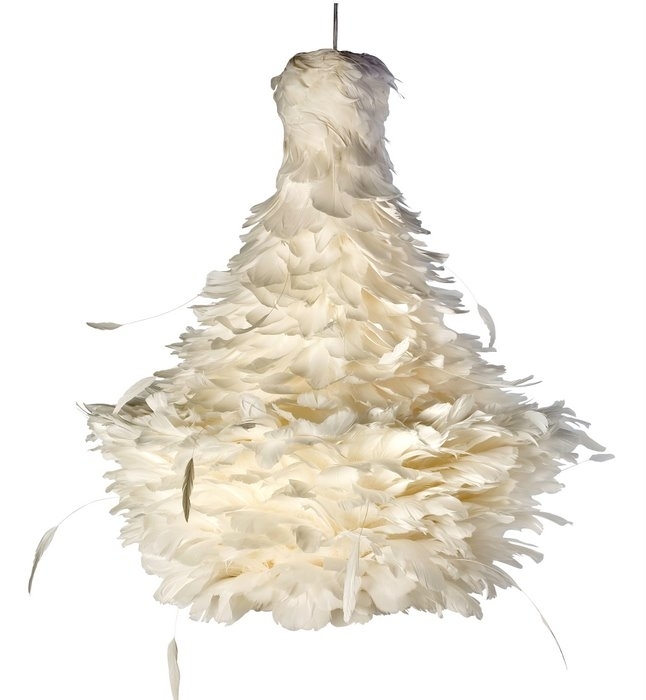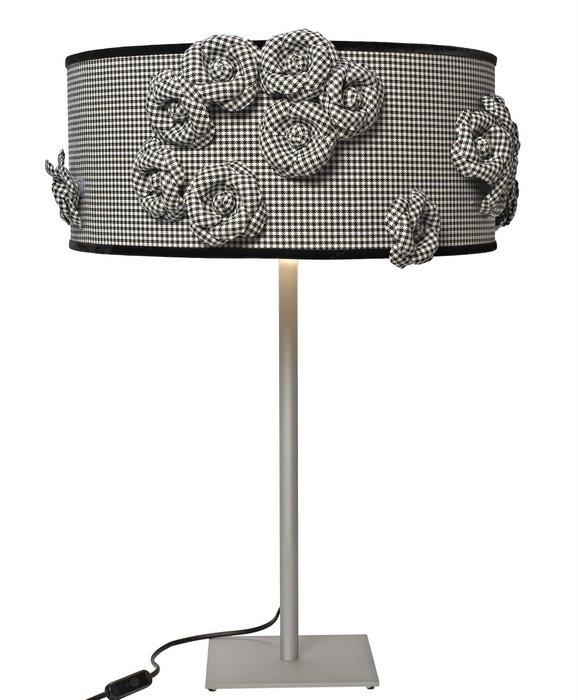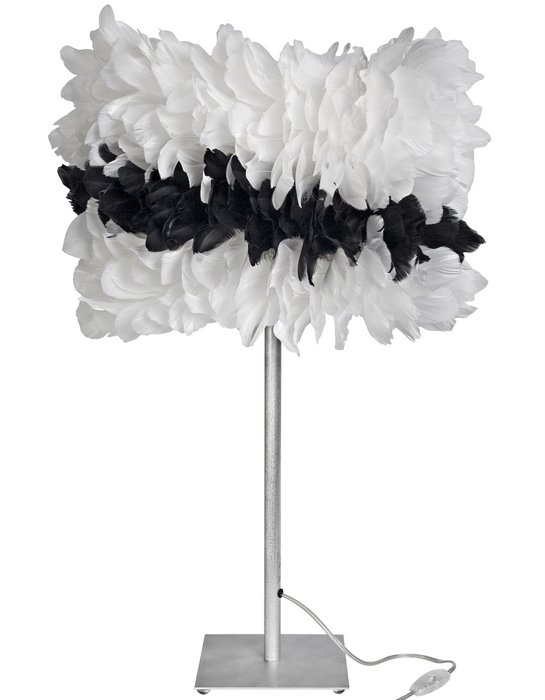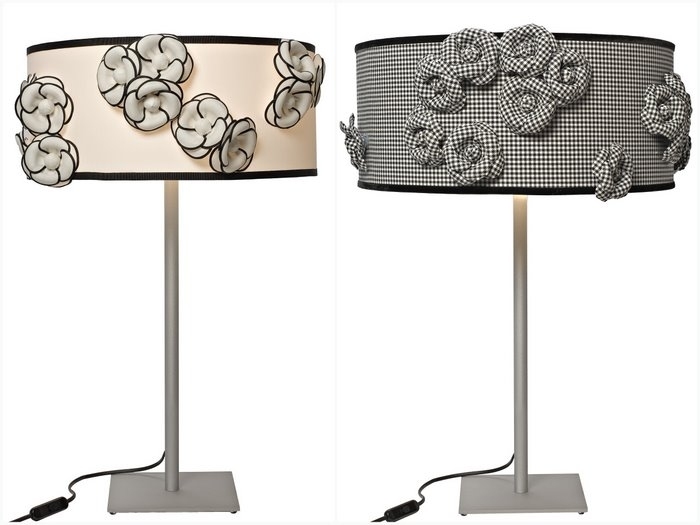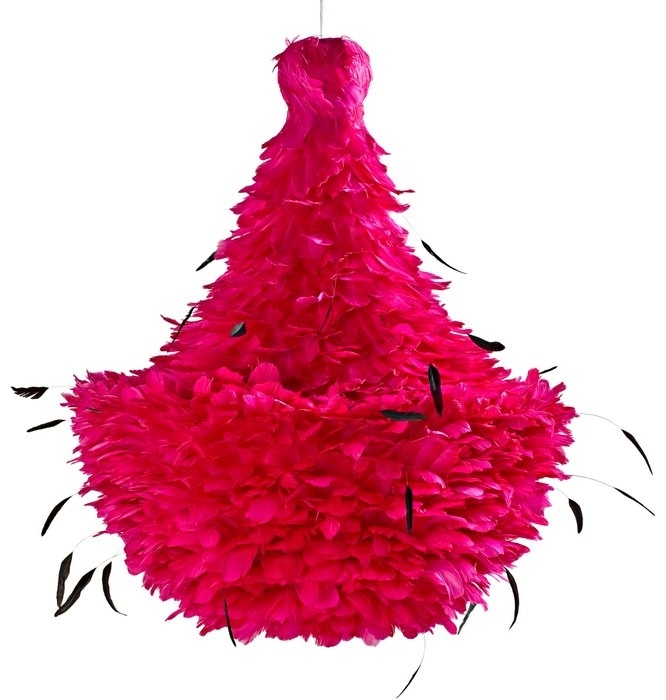 The next time will show other findings - a variety of pictures, beautiful interesting lampshades handmade