paper flowers.
Charming!
In Victorian times, flowers were by some secret "text messages" between lovers - each flower has its own unique value.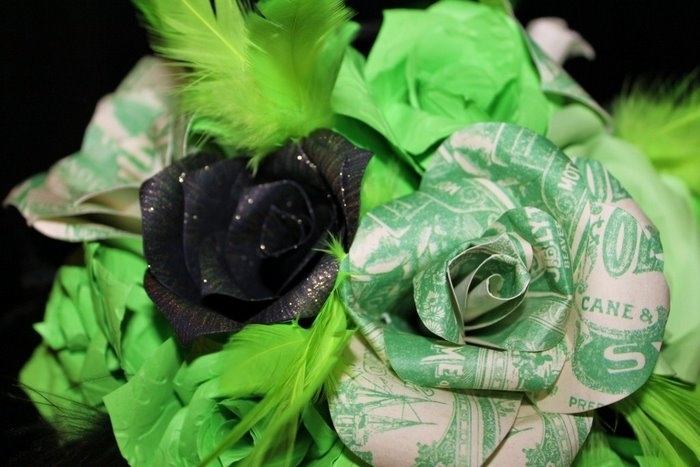 It is believed that the "language of flowers" has appeared in Turkey in the mid-17th century.
In Britain it became popular thanks to Mary Whatley Montague, who lived in Constantinople, and wrote letters, using exactly that language.
Due to the language of flowers in the bridal bouquet was part of a certain set of colors, the message which contains such things as love, wealth, happiness, joy, fertility, etc.