Remember the film "The Tall Blond Man with One Black Shoe" with Mireille Darc as elegant temptress? Her outfit with a maximum depth to the buttocks, back of neck
Dress with open back - what could be sexy! A woman in a dress always looks luxurious! For decades, women around the world use this technique to seduce and conquer men's hearts.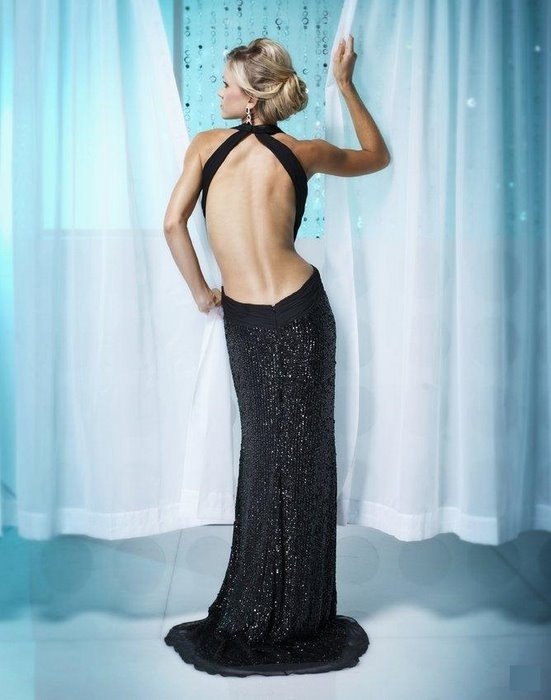 The golden rule of fashion - to focus on one thing, and dresses with bare backs striking example of this rule.
Absolutely modest, seen from the front, this outfit makes its owner an incredibly sexy and attractive to men is just a little turn ...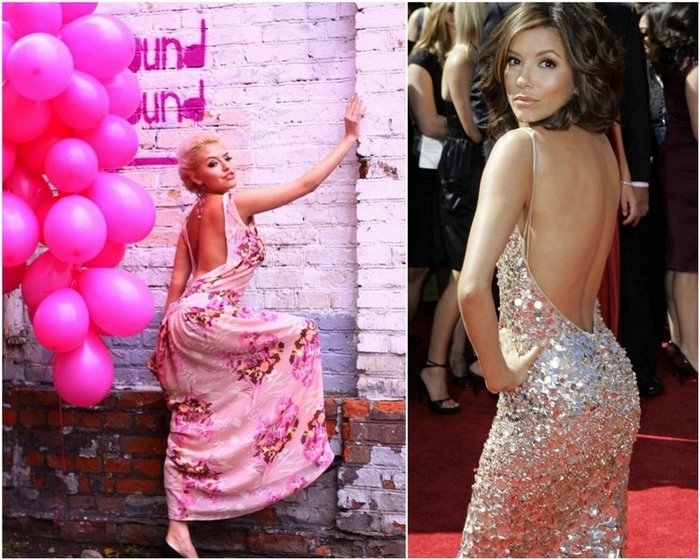 Dresses with open backs magically chained views of others. Especially if the cut is deep enough. Therefore, the most fashionable evening, cocktail, club dress bare back. By the way, they require perfect skin and royal bearing.