Jeans become ...turn ... in a skirt!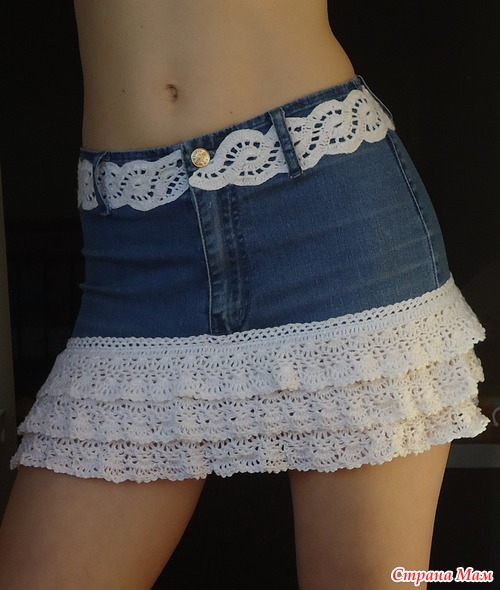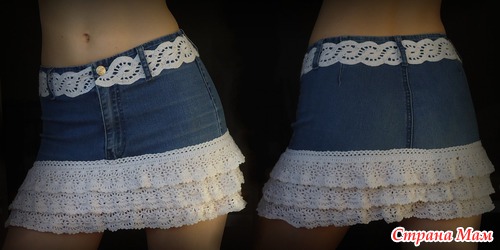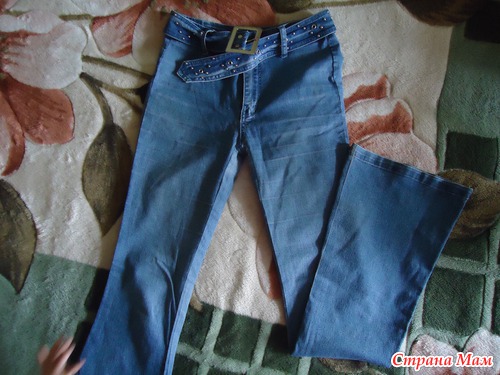 wanted to throw out first.
But kind of like a sorry ...Decided to make one Egorka jeans (they are sewn, but not yet ready).Knickers cutting, grabbed the remains, carried in the bin, but the way she changed her mind.Cut off the top of jeans (just below his fly)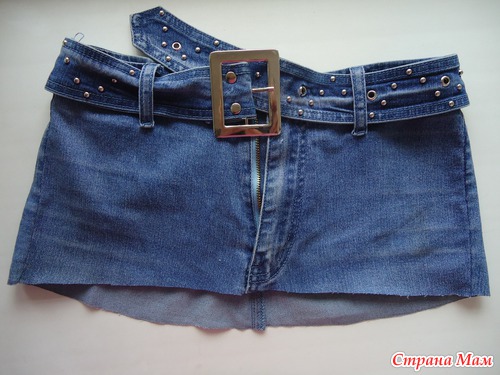 So what next for the thumb!(I like knitting something closer than sewing)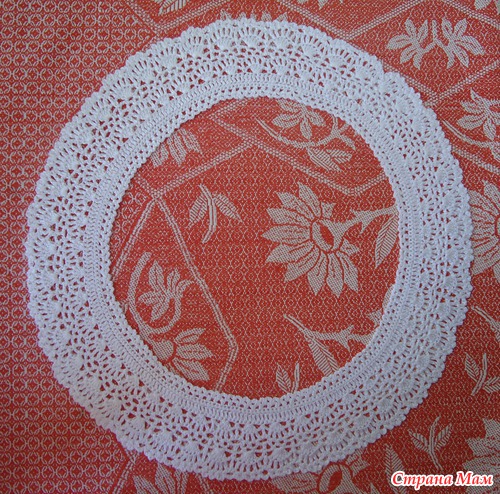 Measurement of the resulting bottom denim skirt, a chain of at.section of the same length, tied ruches
Here is a diagram frill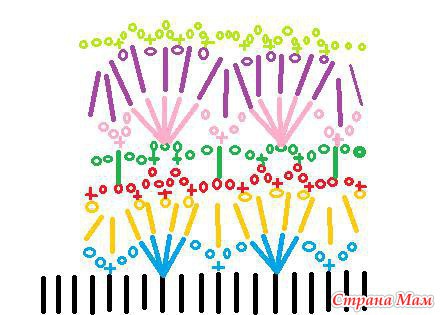 On a typewriter pristrochila to the skirt (bottom skirts pre overlozhila)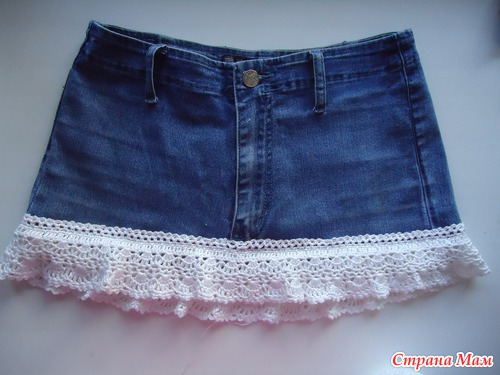 Similarly, tied second ruches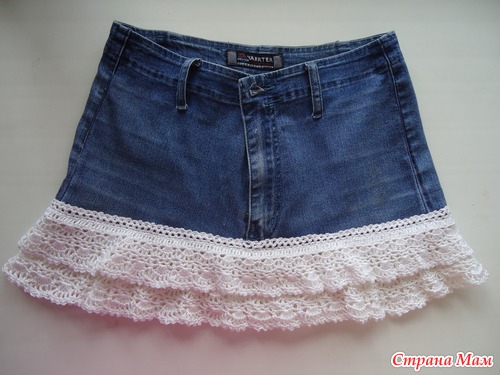 And the third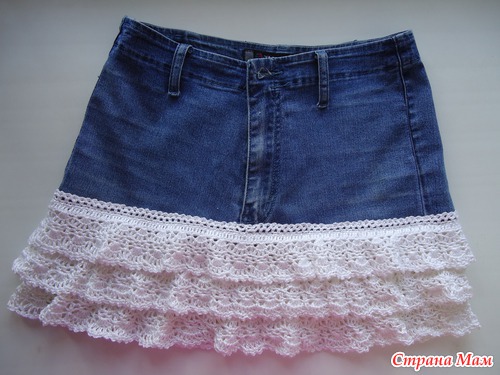 Next.Are tied to technology BELT Lace

Here is a diagram (upper left)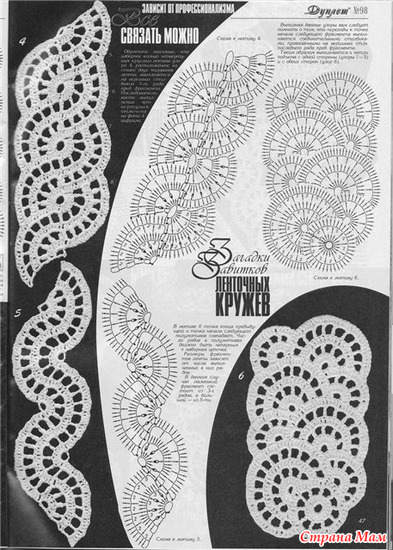 Once I narrowed it a bit, so that a strap prolazila.

Sewed on the machine belt to the skirt, and ...voila!
Author Oksana Volvach