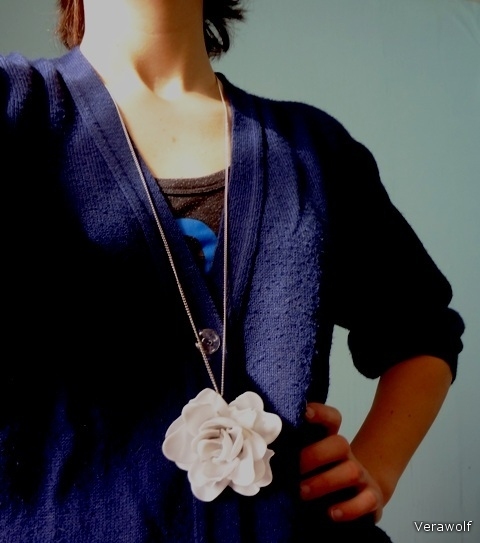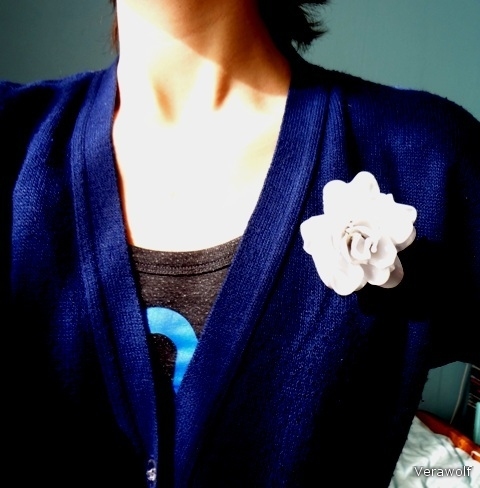 Step 1:
Cut the handles with scissors.
Total vozmem 17 tablespoons (10 to the outer petals 5 petals around 2 in the center).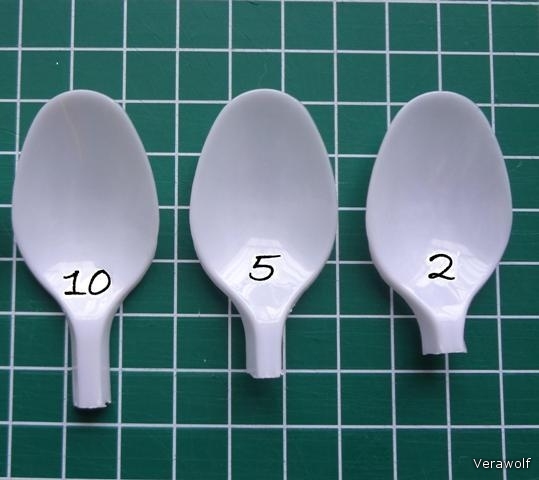 Step 2:
Here we need the candles and with a sharp nose pliers to hold the spoon.
Try not to hold a spoon too close to the flame, it will cause blackening of the plastic.
We hold a spoon convex side down over a candle.
Form a petal tip by pulling and bending it back and let it cool.
You can speed up the cooling by blowing.
Repeat this step for all 17 blades.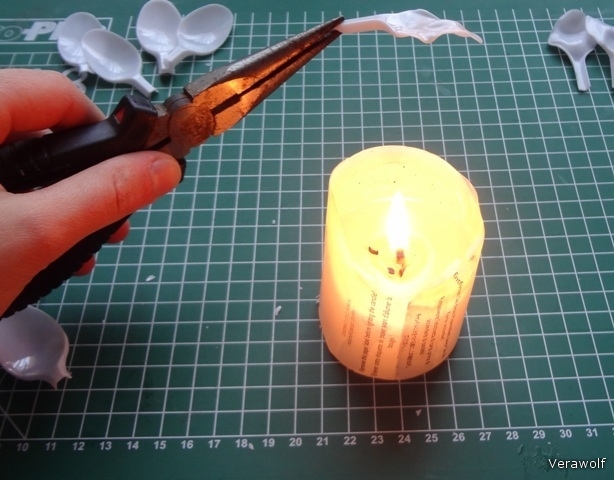 Step 3:
Starting with 10 outer petals take two spoons and swimming what is left of the pens.
Place them next to each other, and smooths out the fact that swimming, as long as the handle does not stick together.
You can use pliers to get it done, because the molten plastic is incredibly hot!
Repeat this 4 times so that you have 5 sets of 2 petals
Now, melt 2 sets of handles and attach them together.
Repeat this step, you should have three of roses.
It takes a while to find the right path and collect all the pieces.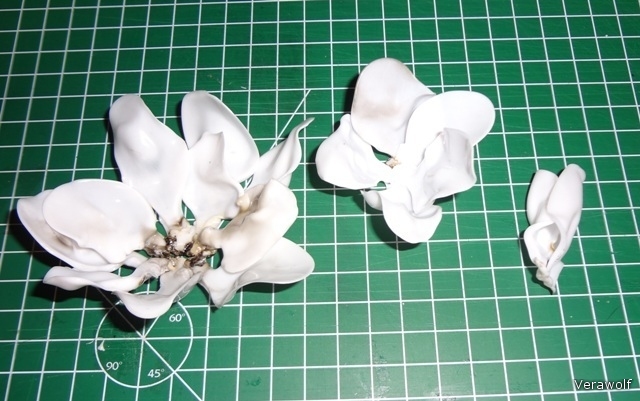 Step 4:
Glue gun or glue of melting the underside of the petals.
Insert the 5 petals of 10 petals and 2 medium lobe in 5.
See photos.
Now that the rose is finished bottom of the melt and push a pin in it.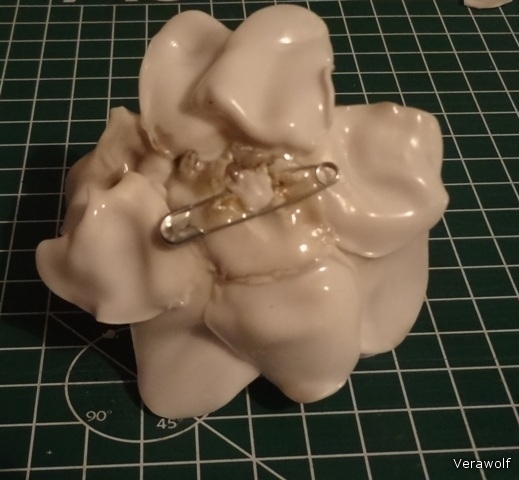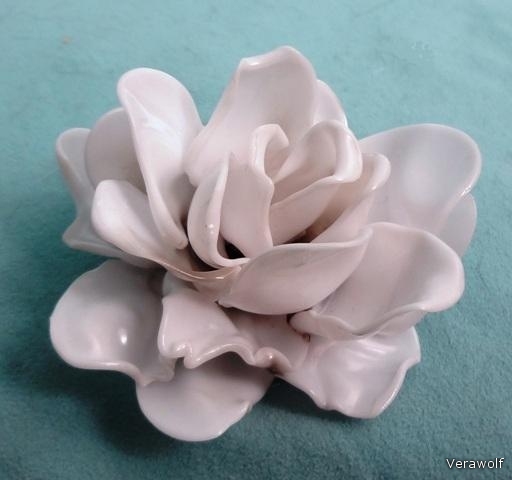 In the end I want to add that the work is very labor intensive and takes time ICDO.
Not everyone can get on the first try, but do not worry, just look for the right approach.
Also do not forget about safety rules!
First you work with the fire - DO NOT OBOZHGITES, secondly you use plastic, but it stinks on this site, choose a well ventilated and do not forget to go to fresh air.
I wish you all good luck!