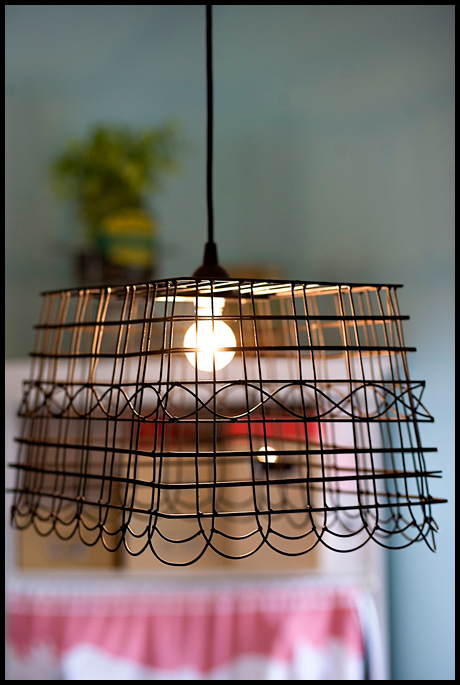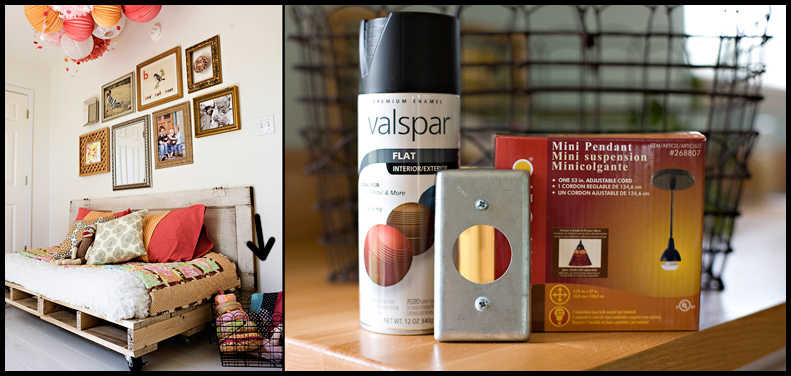 Step 1:
Cut off Basket handles and bottom Middle wire (center to Pendant)
Step 2:
Spray paint Basket Cover and outlet.
My basket had a bit of red on it.
Step 3:
Adhere to bottom outlet Cover Inside of Basket.
I used Liquid Nails, but any strong glue would work.
Since the outlet cover is on the inside of the basket the glue will not be used for strength just keeping the cover and basket in place.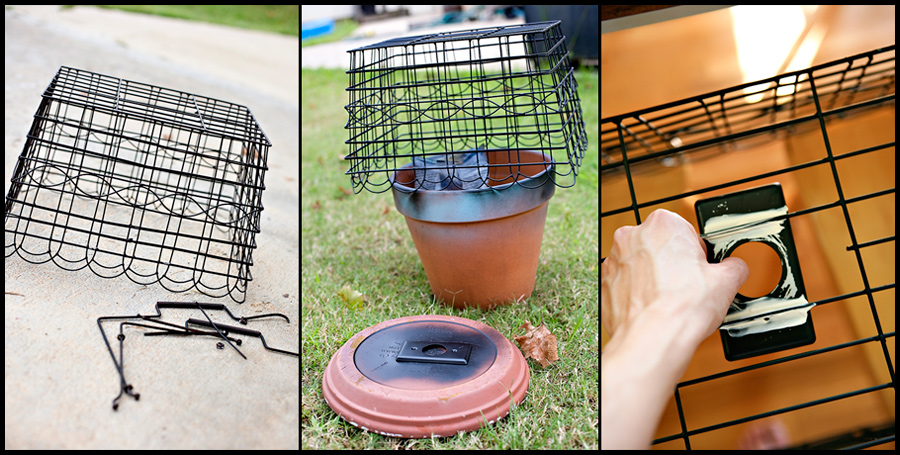 Step 4:
Turn over Basket for glue to Dry
Step 5:
Add weight on top of outlet Cover while glue Drys
Step 6:
Spray paint all IT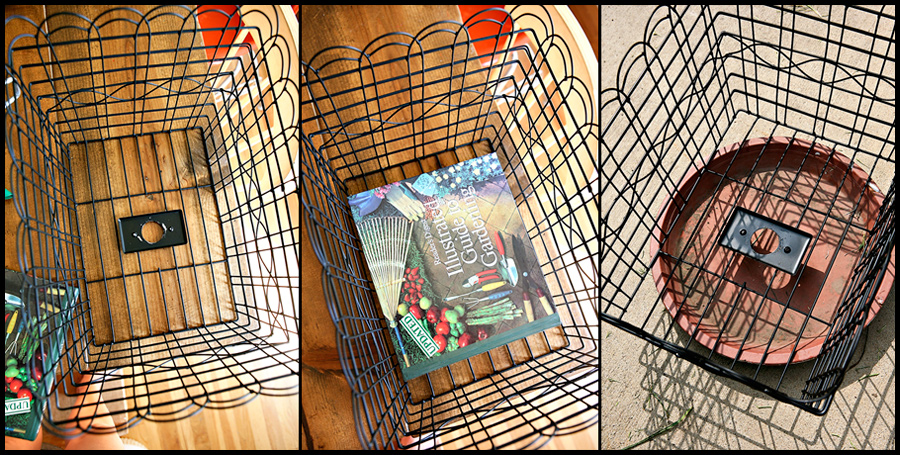 Step 7:
Connect IT to the Pendant light (Which is Already hanging ... I do not Have instructions for That. You CAN Follow the ones That Come with the light)
TA Da .... My 'Big Lots Budget'
Anthropologie
light