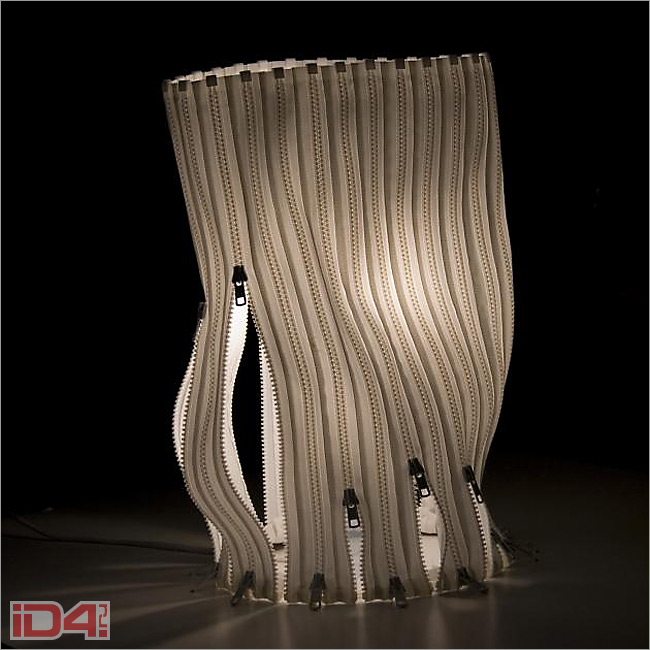 Really liked the idea that you can repeat anyone who can not even use tools, and conventional needle.
Well, yes, lampshade simply sewn from a variety of conventional zipper.
It is easy to see that on the basis of this idea can come up with thousands and thousands of a variety of lighting fixtures, and table and floor and ceiling - so what you want!
It's so easy to pick up the zipper very different lengths, widths and colors, and each time we will obtain unique favors.
A foundation can serve as an old lamp with an ancient shade on a metal frame.