Necklace and earrings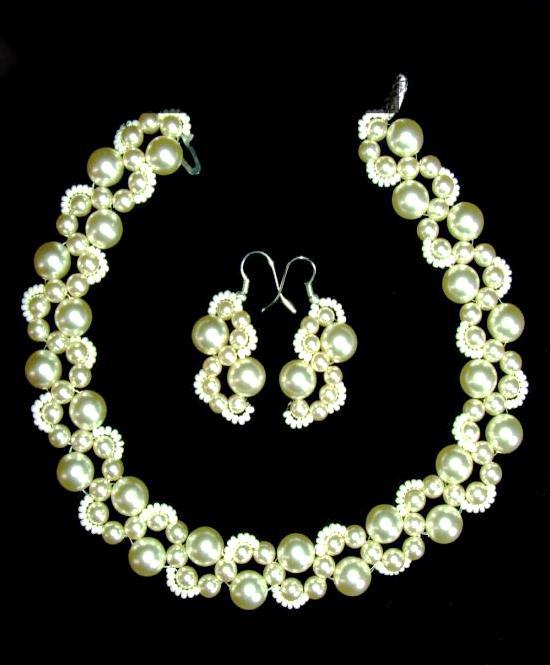 Written
Olga_San
Crafty jewelry: beaded earrings and necklace, jewelry making
You will need: beads, "Pearl" 8mm 24 pcs. Beads "Pearl" 6mm 89 pcs. Small beads (9 beads of 1 cm), nearest-Zura, fishing line, beaded needle.




Step 1: weaving a cross on one thread to string beads 6mm.




The second slide the thread through the 1st bead 6mm ("Center"), to collect beads 8mm beads two low pass, the third bead 6mm, 8mm bead type 2 beads low pass, etc.

Step 2: twining cross (one end) The end of the thread comes out of the center bead.

Dial 8 beads, slide the thread through the trail.

pearl low et seq.

"Central" again dial 8 beads, a pearl skip to the next slide the thread, then the "center", etc.