Tableware for Passover.

Rabbits from the eggs and egg shells.


osemary, and what a rabbit without cabbage?
Cut out of her ears.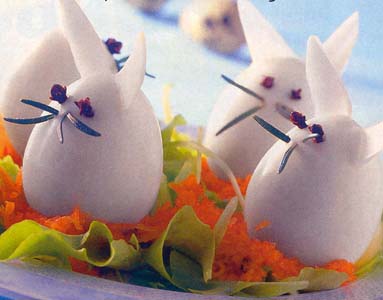 Food gifts: cute bunny, food decor for parties

Mini-salad of colorful shells.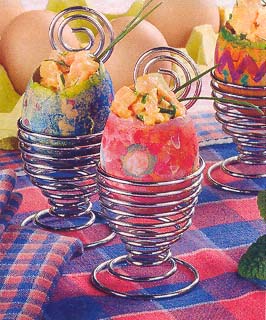 Quail eggs are attached to toothpicks chicken.
Beak, comb, tail - cut vegetables.
Eyes - pepper or cloves.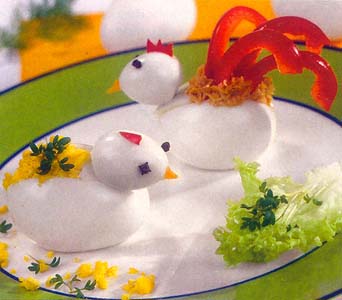 The shell-salad-bowl in a decorative pedestal.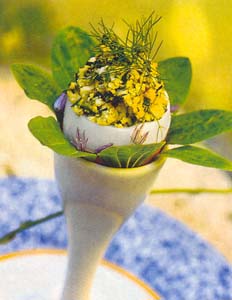 Egg shells can be used as a container for the sauce.