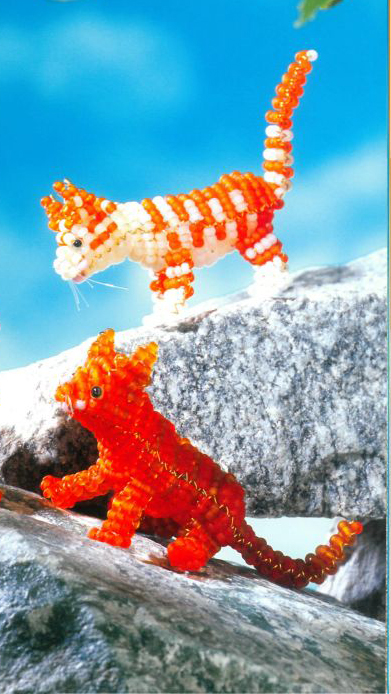 Gift presents: beads kitty, kids craft ideas
Beads 2.5 mm in diameter in white, orange, yellow-brown, pink and pale green.
Cut a piece of wire 2 m long to weave his ears and legs are separate pieces of wire, extending them through the middle rows of beads of the body.

To light green bead you want to draw eyes, a mustache made of fishing line.