Lids from bottles - the usual rubbish, unremarkable, yet .. it is not used as material to create beautiful works of manual labor.
I already wrote about the reproduction of the painting "
Starry Night "Van Gogh
made ​​it their caps and different authors, since the topic captured the creative minds of the people.
Its continued and expanded graduate of the Academy of Art and Design Bezalel in Jerusalem and made ​​a great contribution to modern fashion.
Meanwhile, the problem of waste is acutely than not a version of its partial and quite artistic decision.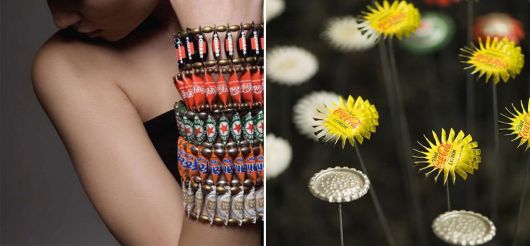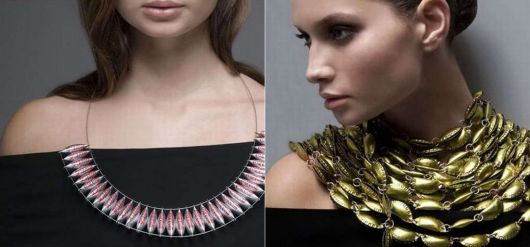 Molly Wright - an artist from South Carolina,
creates portraits of the covers.
First, a metal sheet is applied to the image, then stacked and secured the lid, like scales on a snake skin.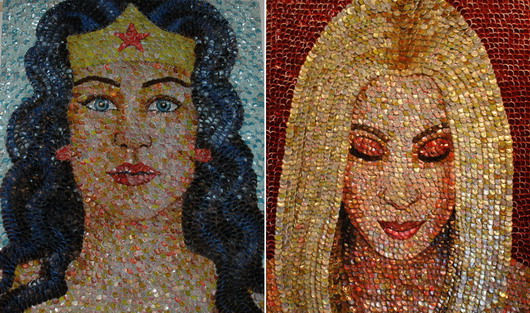 Found on the internet