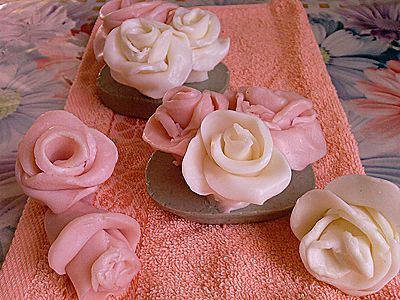 Method:
1) 30 oz.
pour water over gelatin 200 grams.
and leave to swell for 40-60 min.
2) in another bowl make our soap (on the water. bath) from: baby soap 100 gr., gall on a fine grater (be part of the child and Palmoliva for pink) olive oil or another one stol.l., a castor oil chayn.l., Vit.
A and E 1 chayn.l., 200 grams of water.


Soap crafts: Rose of soap tutorial
Pour oil into a bowl, castor oil, a little bit of water and soap chips, wait until all becomes a homogeneous mass, stirring occasionally, quietly, and then pours a little water and a little more chips, melted all is well, and again water, chips, etc. .
3) take the bowl with the gelatin and heat to dissolve gelatin, but not boiling!
4) pour the gelatin into the soap mass, stir.
5) in our mass ext.
on the floor chayn.l.
Vit.
A and vit.
E, be nice to add a little gel to age (optional) and pisch.
dye (if needed)
6) in a spoonful of dripping oil esters lubricate the mixture forms, which will remain in the soap mass
7) poured into molds and cool place to freezing, it would be good in the oval shape that would look like the petals.
For example, from Danone.
We get out of shape and cut thinly with a sharp knife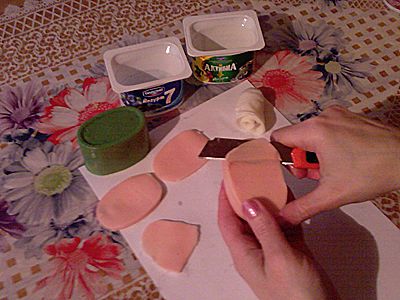 Rolled into a tube - it is core, chop and more lepim petals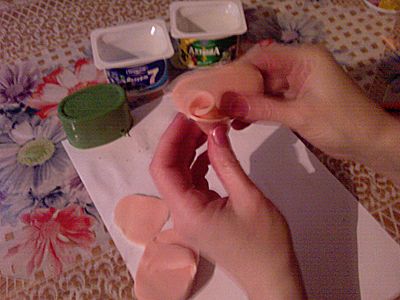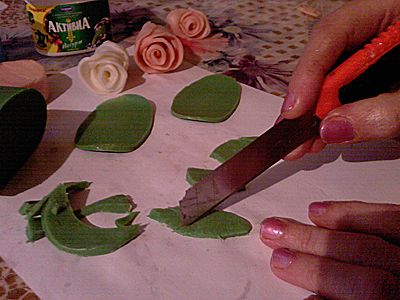 The gelatin absorbs the smell of ether.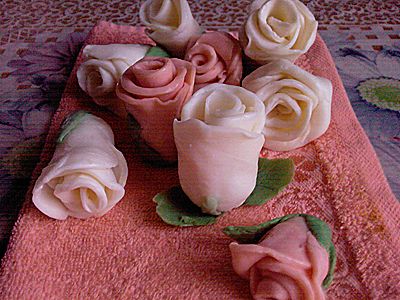 Dry is not necessary.
Wrap in plastic wrap and refrigerate.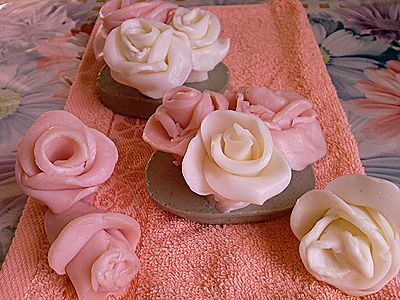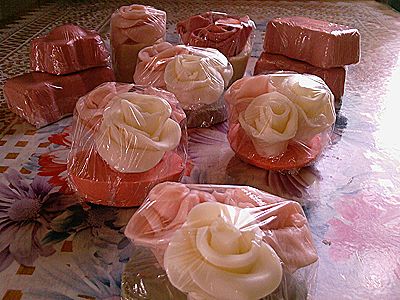 found on the internet