5 Minute Lace Headband
sewing patterns
This lace headband could NOT be easier. Really! You could do this with any ribbon or lace you have lying around.
All you need:
1. Lace
2. Small Piece of Elastic
3. Needle/thread
And you're good to go. If you don't sew, please dont let this scare you! I'm certain anyone can do this.
Cut a piece of lace just about 1 inch shorter than what would comfortably fit around your head. Then fold up one of the edges a bit
Place your piece of elastic inside
Then fold the lace around it.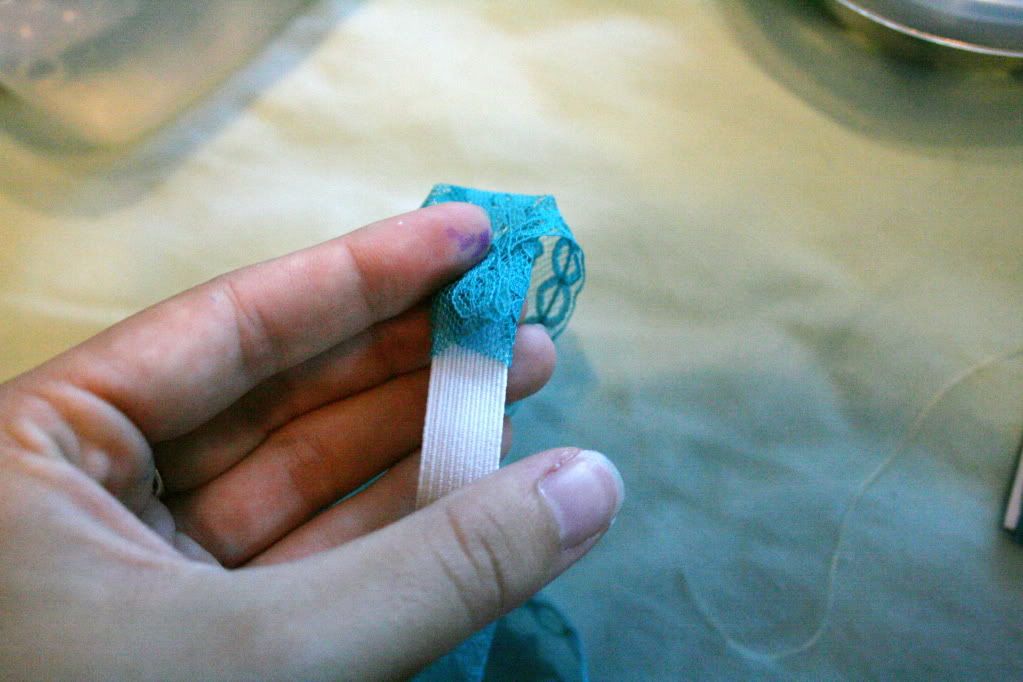 Sew to keep it in place!
Now measure your head again to make sure this will fit snuggly, but not too snug! Then do the same thing with the other side of the lace. And you're done!
the blue on my hand is from stamping cards...just ignore it
Now wear it proudly :)
Source: threeyearsofdeath.blogspot.com