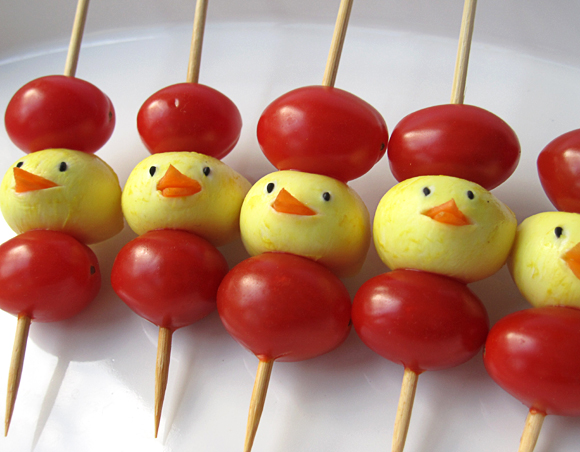 Carving duck and heart tutorial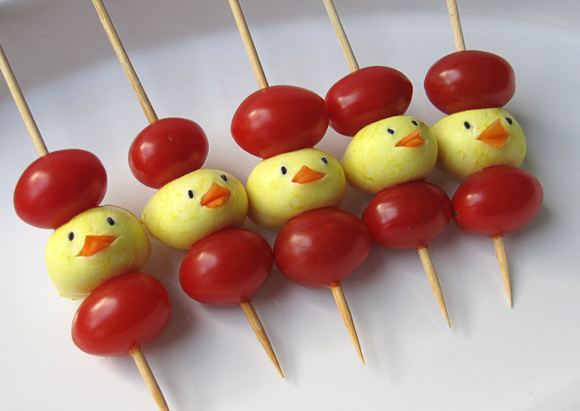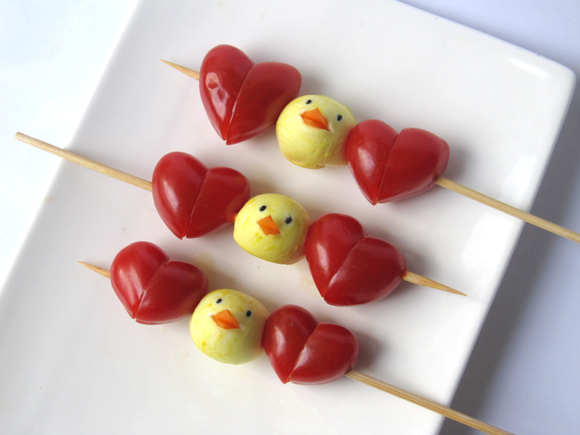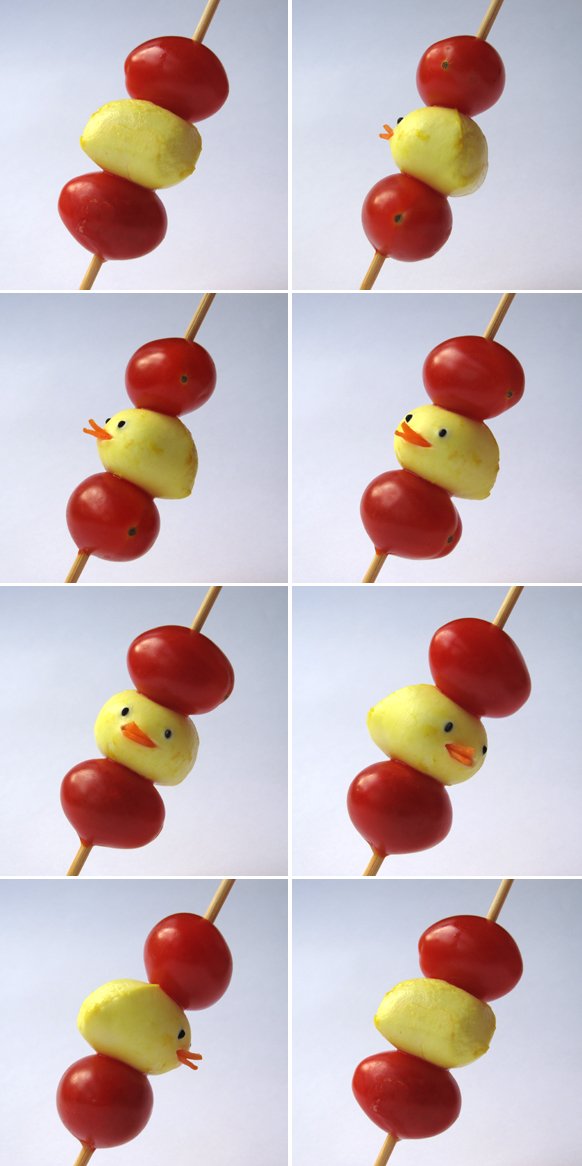 A neat snack for your spring theme party or Easter celebration: mozzarella chicks marinated in curry and cherry tomatoes on a stick. Easy to make and it will sure impress kids or grown-up lovers of cute food. You can serve these skewers as a party snack, garnish salads with it, take them to a picnic or put them in a lunchbox.
I prepared these skewers before Easter but didn't find time to post it until now, sorry :-P
There's this gorgeous food blog called L'exquisit where I've seen these neat Italian lollies made with mini-mozzarella and cherry tomatoes. I really like the presentation and wanted to make something similar. In the end, it turned out to look quite different but oh well, the ingredients are still alike.
How to make Mozzarella Chicks & Cherry Tomato Skewers
mini-mozzarella (if you can't get your hands on this, you can probably replace it by scooping out balls from other cheeses like gouda, etc. Cube-shaped pieces might be nice as well. Or smash and mix feta with cream cheese to form little balls.)
curry powder
carrot
black sesame
cherry tomatoes (must be oval-shaped if you want to make hearts)
Marinate the mozzarella in a 1:3 curry-water mixture for about an hour, then rinse gently with cold water. Pierce mozzarella and cherry tomatoes with a skewer.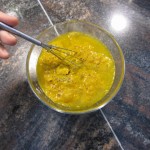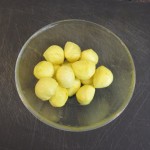 Cut out a triangle from a carrot like shown in the picture and then slice it thinly with a knife or mandolin slicer.
Slit the mozzarella a little and place 2 carrot triangles inside.
Pierce 2 holes with a toothpick and stick in 2 black sesame seed.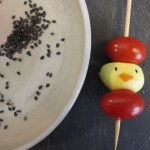 For making heart-shaped cherry tomatoes, refer to this post: http://eyecandy.nanakaze.net/?p=128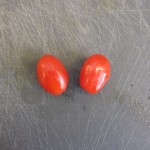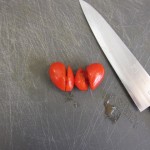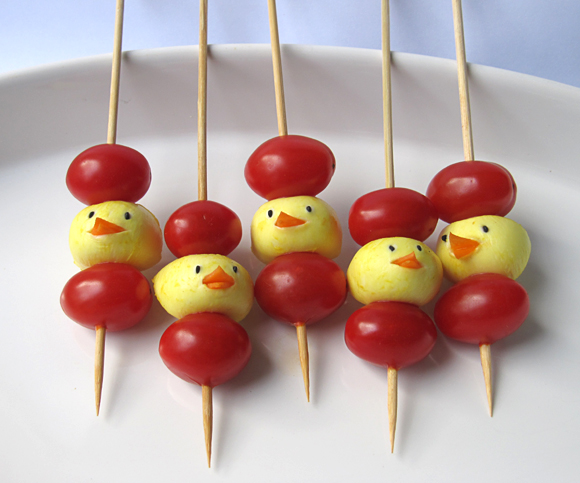 Heart and Food gifts: Mini-Mozzarella Chicks & Cherry Tomato Skewers