Free crochet patterns: rainbow purse
Make the flat circle using half treble stitches. It was supposed to come out at a diametre of 5.5 inches. Mine came out much smaller, so I started again using trebles and it came out the perfect size.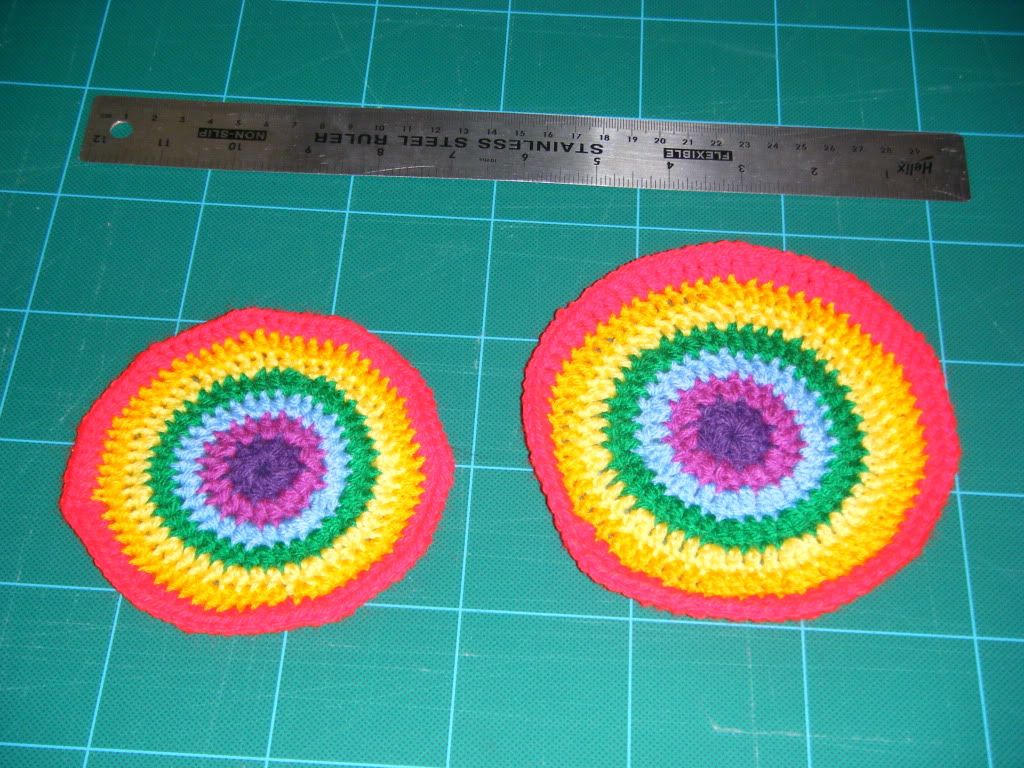 The colours in this picture look terrible, I blame the crappy weather this weekend. That red is actually a bright pillar-box red. I then followed the directions to sew a lining and sew up the purse. It was really easy to follow, great tutorial Sparklepetal!
Here's the finished purse. In hindsight, I could have done with blocking the circle before I sewed it and maybe I should have used a red zip, but I used what I had to hand.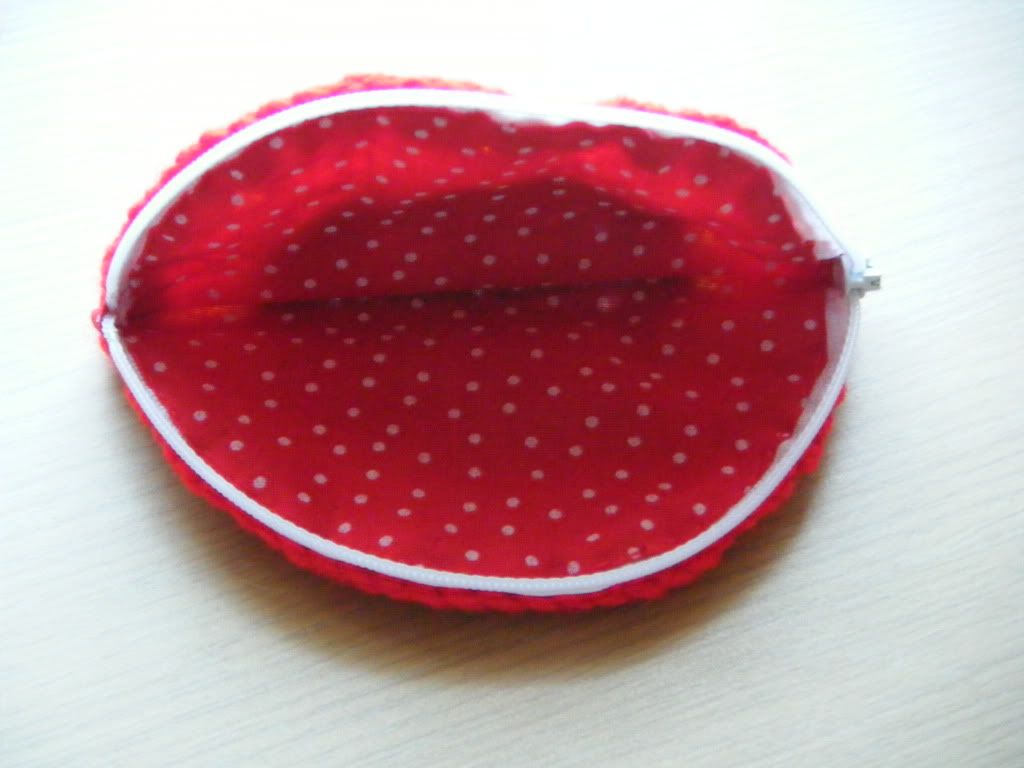 And here's the red spotty lining. Lovely! I did find slip stitching the crochet to the lining a bit tricky, firstly because of all the pins being in the way, secondly because the sides of the zip are hard to get to, but mainly because I'm really crap at slip stitching!